Skillet's Hard-Hitting Messages Stay Awake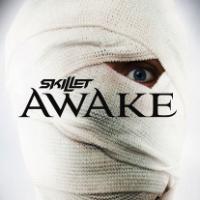 Artist: Skillet
Title: Awake
Label: Ardent Records

Harder rock scores even bigger hits …
Skillet is without exception one of the finest bands to hit the Christian rock scene, ever.
Slowly and steadily nurturing a massive fan base of hard rock loyalists (affectionately nicknamed "Panheads") and scoring major mainstream attention without once watering down their convictions, the fantastic foursome's choruses of hope reverberate loudly for millions of music lovers.
Though their GRAMMY-nominated platform has literally exploded since the release of 2006's Comatose, John, Korey, Ben and Jen have yet to give up their call—igniting arenas of teens with refrains of faith and verses of love. Rather than shying away from the taboo topics facing kids today, Skillet goes in for the kill, screaming hope and hitting hard on the heart of the matter.
Awake is no exception.
"Sometimes," the CD's most vulnerable and darkest track, confesses, "I want someone to hurt like I feel hurt/It's sick but it makes me feel better." "Never Surrender" is a plea for someone to stick close during our most confusing periods of self-destruction and doubt. And "One Day Too Late" and "Don't Wake Me" are soaring symphonic anthems that take more lyrical cues from pop than rock, bound to strike a chord at every high school-sponsored event this fall.
Typically, the band's stylistic approach varies widely from record to record, but Awake stays the tried and true Comatose-course. Not to worry: This is no carbon copy. Rather, Awake utilizes everything epic about Comatose (and there was a lot) and makes it bigger, heavier, more climactic and more astute. And thanks to Howard Benson's (My Chemical Romance, Daughtry) production, each lead vocal is masterfully emphasized, pairing powerful rock with an equally powerful message.
Skillet has once again outdone the competition. Let's hope the trend continues.
© 2009 CMCentral.com. All rights reserved. Used with permission.




Visit CMCentral.com now and join the single largest online community of Christian music fans on the internet. CMCentral features daily music news, exclusive interviews, album reviews, weekly devotions and feature articles written by some of your favorite Christian artists, and much more. CMCentral is also the home of the most popular Forum for Christian music fans that you'll find anywhere on the Internet. Come see what all the buzz is about!

**This review first published on September 15, 2009.