Smile, It's the End of the World
reviewed by Russ Breimeier

Copyright Christianity Today International

2006

1 Apr

COMMENTS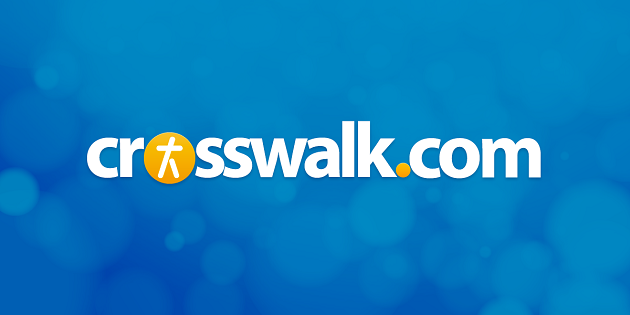 Sounds like … the familiar punk rock of Relient K, MxPx, Green Day, and Sum 41 with some power pop and bubbly '80s rock thrown in reminiscent of Weezer, All Star United, and The Cars
At a glance … Hawk Nelson's sophomore effort is impressively varied and catchy, stretching beyond the conventions of the punk rock genre, but it ultimately fails to communicate much in the way of spiritual substance
Track Listing
The One Thing I Have Left
The Show
Bring 'Em Out
Everything You Ever Wanted
Something on My Mind
Is Forever Enough
Zero
Nothing Left to Show
Head on Collision
Hello
It's Over
14
When Hawk Nelson debuted in the summer of 2004, they seemed just another follower of Relient K and MxPx in a market already crowded with punk-pop bands. Less than two years later, it's hard to ignore their impact. Selling more than 100,000 copies of their debut Letters to the President, the Canadian band made an appearance in 2005's remake of Yours, Mine & Ours and performed "My Generation" as The Who on NBC's American Dreams. Fans voted them as Best New Artist in CCM magazine and crowning them Best Band with Ignite Your Faith.
Fans are obviously clamoring for more, and many of the same ingredients are here for Smile, It's the End of the World. Aaron Sprinkle (Kutless) is back in the producer's chair and Trevor McNevan (Thousand Foot Krutch) again co-wrote the songs, but only half the band from the first album has returned. Joining lead singer Jason Dunn and bassist Daniel Biro are guitarist Jonathan Steingard and drummer Aaron Tosti, who have both toured as part of Hawk Nelson in the last year. They're apparently part of the band's musical growth, as Hawk Nelson sounds even better than before.
They remain rooted in catchy punk rock, as heard in "Bring 'Em Out" and "The One Thing I Have Left." But like Relient K, they're not content with offering the same predictable style ten or twelve times over an album. Hawk Nelson knows how to change it up with healthy doses of power pop, adding spice to songs like "Nothing Left to Show" and "It's Over" while successfully rendering ballads like "Zero" and "Everything You Ever Wanted."
Better still are the songs that owe as much to Weezer and The Cars as The Ramones and Green Day, particularly the ultra-catchy '80s rock of "The Show." The harmony heavy "Head On Collision" is as much fun as All Star United ever was, and the same is true of the bouncy shuffle and kazoos in "Hello." While the buoyant "Something on My Mind" crosses punk with the piano pop of Ben Folds or Ian Eskelin, a far heavier rock sound characterizes "Is Forever Enough."
Smile is one fun album, and knows it too. Tracks like "The Show," "Something on My Mind," and "Bring 'Em Out" are party songs that seem to exist purely for amusement-almost inane, but does anyone really care when they're this catchy? The romantic little nothing "Hello" indicates how times have changed when Dunn sings, "You're so fine, been on my mind/Get nervous every time I see you hop online." And no album like this would be incomplete without a breakup song like "It's Over," though from the way this brokenhearted lament is phrased, you can't help but wonder what might have been if it were tweaked to double as a spiritual metaphor longing to restore a relationship with God.
Which brings up a curious point. It would have been nice if Smile offered something of spiritual substance. Oh sure, there are hints, but they're a stretch. "The One Thing I Have Left" makes a statement about maintaining dignity and convictions, but nothing much beyond, "You can't take who I am." We sense much strife in the world through "Is Forever Enough," but the only hope offered never clarifies between the loving comfort of a spouse or a sovereign God: "I know you'll be there whenever I wake up." The focus shifts to teen suicide in "Zero," sharing the painful thoughts and questions left by loved ones in the aftermath, but it merely offers empathy and not answers-perhaps not inappropriately so. And though Dunn says the haunting piano ballad "Fourteen" explains how there's more to look forward to after life on earth, the only hope offered is that "everything is alright."
Make no mistake, Hawk Nelson is well on their way with the infectious rock of Smile, It's the End of the World, seemingly poised to follow in the footsteps of Relient K and MxPx. They've successfully figured out the need to broaden their scope if they want to be regarded as more than a simple punk rock band. But now they need to work on developing lyrical depth, because it just ain't here. If we've learned anything from Relient K and MxPx over the years, you can present clever songwriting that even communicates Christian truths with intelligence to both Christian and secular audiences, and still have fun while doing it. Rather than relish the main course, Hawk Nelson seems like they prefer to skip straight to dessert, which may not be completely satisfying, but it is undeniably tasty.
Copyright © Christian Music Today. Click for reprint information.