Soaring Melodies, Intensity Found in "Lost Ocean"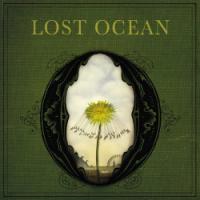 Artist: Lost Ocean
Title: "Lost Ocean"
Label: Credential
Upstart EMI imprint Credential Recordings continues its impressive hitting streak with the debut full-length release of Bakersfield, California-based alternative pop/rock act Lost Ocean.
Soaring melodies, intimately evocative vocals and dominant piano and keyboard elements glide atop an intricate and quite powerful rhythm section and guitar churn to create a sound that is modern, classic, romantic and intense all at the same time.
Recorded in an actual castle outside of Nashville, Tennessee, the listener can almost hear the echoing hallways and melancholic ambience of ancient stone throughout the tracks. Epic early alternative romantics like Simple Minds, A-ha, The Choir and The Ocean Blue echo down from one angle, while the more recent strains of Keane come from another.
Skyler Johnson handles piano, keyboards and "ambience" while Christopher Short (drums) and Bret Black (bass) work out the beats with mechanical accuracy and an often Mullen/Clayton/Eno sensibility. But in spite of the dominance of the keys, front man Jeff Gray does a lot more than just strum his guitar and sing. His wide ranging tone palette and unique guitar philosophy add wonderful muscle beneath the always pretty skin of Lost Ocean's vibe.
Woven throughout all the lilt and grace are lyrics that are poetic and ethereal, yet still accessible and clearly purposeful. The result, while not exactly ground-breaking, is more than impressive. "Lost Ocean" brings back an important element of rock music: the cascading arc of classic melody and romantic sweep that beg you to just relax and float away on its waves. Fantastic stuff.




© 2007 CCM Magazine. All rights reserved. Used with permission. Click here to subscribe.