Solo
reviewed by Russ Breimeier

Copyright Christianity Today International

2001

1 Jan

COMMENTS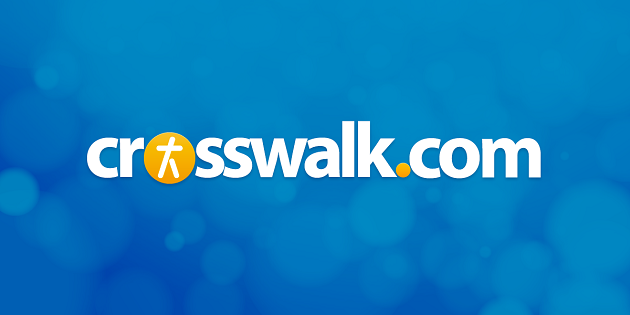 Those of you who paid attention to the press information surrounding dc Talk's Intermission: The Greatest Hits or the recent Extreme Days soundtrack already know that the band is branching out this year. No, they're not breaking up—instead, we're getting three times the dc Talk in a sense, as each member of this mega-popular trio is on the verge of releasing a solo album in the next six months. Too long to be an EP but too short to be an album, Solo is a modestly priced sneak preview collector's item intended to satisfy the curiosity of fans and to get the word out about the new releases coming out later this year. Solo features two songs from each member's upcoming project, as well as a live version of the group covering the U2 classic "40" (as in Psalm 40). They perform it well, but if you know the song and dc Talk's style then you know what to expect, and at a mere 2 minutes 40 seconds in length (the song fades out prematurely) "40" should not be your incentive for buying Solo. (Of course, if you're planning to buy all three of these solo projects later anyway, you really need to ask yourself why you would want to buy Solo in the first place.) Here's a rundown of what you can expect from each member of dc Talk.
The first of the trio on the album is Michael Tait, or more specifically the band called TAIT. Michael's/TAIT's music sounds a lot like the guitar-driven pop/rock of Pete Stewart's recent solo debut (perhaps a little too much like it). This isn't surprising since Pete's a part of the band, and he and Michael have been working together closely for the last couple of years producing albums for new artists and each other. TAIT's "Alibi" is a good rocker, though lyrically it doesn't have a lot to say pertaining to Christianity—it can be viewed as a rejection of worldly ways or a relationship gone bad, not unlike dc Talk's "It's Killing Me." TAIT's other song, "All You Got," is more of a classic rock ballad about the unfailing love of Christ. Somewhat surprising to me is how Michael's music is the least experimental (read: meat & potatoes) of the bunch. That's not a bad thing, but I half expected Michael to go with something more soulful and interesting (something along the lines of Seal). His flavor of classic rock is simultaneously exciting and routine (based on these two songs and the one that appears on the Extreme Days soundtrack). If you can't wait for the album's release in early July, I suggest checking out Pete Stewart's solo project for more of the same.
It's not a secret that Kevin "Kmax" Max is a big fan of U2 and their frontman Bono (need I remind you what song opens this little album?). His solo material confirms his love of the Irish superband's ethereal pop/rock sound. The very electronic and melodic sound of "Return of the Singer" sounds like an outtake from U2's Zooropa album (this is almost certainly the opening track from his forthcoming album this August). Again, we have a song that deals less with Christianity than it does with what it's like to be a performer on stage communicating the Gospel. "Be" is a much less electronic song, challenging us to stand out in a conformist society as special creations of the Creator. There's just no getting around how much Kmax sounds like Bono on these tracks, and how good a match it is to his songwriting and vocal style. Maybe it's because lots of people expected less from him than the other two members of dc Talk, but it now seems that his solo project (due in late August) may be the mostly highly anticipated of the three.
And finally there's the music of Toby "Mac" McKeehan, whose blend of pop and hip-hop is sure to be more prominently displayed on his solo album in September. I suppose it could be said that Toby's music sounds the most like dc Talk, but it really takes all three of them to get the mix of styles right. Nevertheless, Toby is probably the heart of the group and his lyrical skills shine on "Somebody's Watching," a clever merging of modern hip-hop with the classic 80s hit of the same name by Rockwell ("Somebody's Watching Me"). Toby uses the song to take aim at the Christian industry, specifically those who think that he won't be able to make good music outside of dc Talk and those who question his faith in God (I personally applaud the boldness with which he responds). The other track is the title track from the forthcoming Christian film "Extreme Days" (which many have heard already on the already released soundtrack). The song recalls a louder, more intense rapcore version of "Jesus Freak" or "Luv Is a Verb"—it's in the vein of Limp Bizkit or Korn but not nearly as noisy and intense as those bands. Overall, Toby's music shows a lot of creative promise, but his creativity seems less consistent. Sometimes his music is cutting edge, but the lyrics sound tired; occasionally the lyrics are very clever, but the music sounds too old school. Hopefully, the solo album will show us a stronger merging of Toby's talents.
The final verdict on these solo projects is out until their release. This is a review for Solo, however, and ultimately I get just a little annoyed at the form of "teaser marketing" that Forefront and dc Talk do with their music. Not to imply that dc Talk has an easy time recording music (it takes work to sound as good as they do, not to mention all the touring they've done). It takes them at least three years to release an album of new material, and they're right on schedule this year if you're counting these upcoming solo albums. In the meantime, they sustain awareness by releasing little musical appetizers: an advance single release of "Jesus Freak," a live album, a greatest-hits album with a few new tracks, or an appearance on the occasional soundtrack. What's more, most of these non-album tracks are remakes of their own or other people's material. They seem to be the only group in Christian music able to shamelessly promote every cover song they record as a major event.
Some would argue that dc Talk is worth that kind of promotion and should release musical appetizers if they sell. Maybe so, but I'm also here to look out for the music buyers (and their wallets too!). You would think Forefront and the band would have made this more worthwhile by throwing on some more rarities—remixes of past songs, collecting more of the appetizers that didn't make their albums, or if nothing else, more live material from their last tour. Solo is really just for the diehard dc Talk fan who can't wait a few months for the solo albums to come out and need every song that the group releases. It's out there if you want it, but if you're judicious in your CD purchases, I suggest patiently waiting for the release of the actual solo projects.