Somebody's Praying Me Through
reviewed by Russ Breimeier

Copyright Christianity Today International

2002

1 Jun

COMMENTS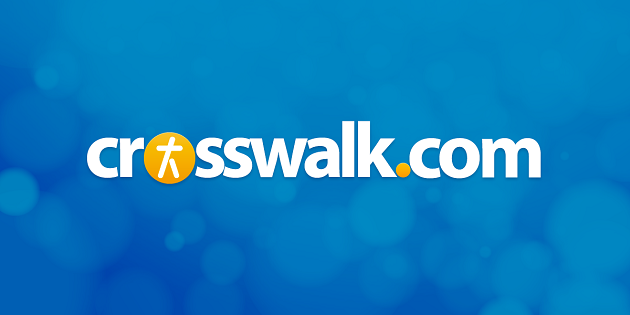 Sounds like … nicely produced inspirational pop similar to Russ Taff, Wayne Watson, Steve Green, David Phelps, and Phillips, Craig, & Dean
At a Glance … there have been plenty of similar inspirational pop projects in Christian music for the last 25 years, but Allen distinguishes himself with a nice song selection and terrific production by Chris Harris.
In the last year, we've seen a number of new Christian record labels debut (Fervent Records, Crowne Music Group, and Creative Trust Workshop) with new visions of how to communicate the Gospel of Christ through music. Like those labels, the newly formed Doxology Records was founded by a virtual who's who of Christian music veterans. Dan Posthuma (former VP of A&R for Myrrh Records) heads the label, and the board of directors includes Roland Lundy (former head of Word Records), Bill Gaither (gospel music legend), Jerry Weimer (CEO of Integrity Music), Dann Huff (award-winning producer and songwriter), Michael Omartian (award-winning producer), and Monroe Jones (also an acclaimed producer). These men have come together to create a label "devoted to new expressions of testimony, encouragement, and praise for the Church today." The debut album from Allen Asbury, Somebody's Praying Me Through, is Doxology's first artistic release, and it seems to perfectly fulfill their inspirational mission statement.
A former music and youth pastor from Texas, Allen holds a degree in Christian Ministries and Music from Christ for the Nations Institute and West Coast Christian College. He spent the last several years playing the role of Simon Peter in the international stage production of "The Promise." In the press materials for this album, much is made of Allen's humble heart for ministry. He spent time as a firefighter for the forest service in New Mexico and smuggled Bibles into China on a missions trip. These qualities are admirable and lead to wonderful storytelling illustrations and testimonials in concert. But Allen isn't a songwriter. The material featured on Somebody's Praying Me Through was written by inspirational pop-meisters such as David Robertson, John & Anne Barbour, and producer Chris Harris (Jaci Velasquez, CeCe Winans).
All of this begs the question of whether or not a non-songwriting artist's heart can come through on an album of other people's songs. Allen can't connect with the listener through an album the way he can in a live performance, and without the press materials you probably wouldn't know about his servant attitude. Then again, you might not have figured out he didn't write the music himself without reading the liner notes. In a sense, Allen's able to reveal himself through the songs he helped select for the album, and of course through his vocal skills, which are quite good in a Russ Taff or Phillips, Craig, & Dean sort of way.
Equally important to the album is Chris Harris' production. So many inspirational pop projects these days sound either dated or poorly made. For Somebody's Praying Me Through, Doxology spared no expense to give the album a glossy but tasteful polish. Check out the impressive sound of the opening track, "The Light of That City." It opens as restrained inspirational pop with Allen singing over light guitar and a percussion loop, only to gradually build with strings, ambient drums, and a big and beautiful background vocal choir. You'll hear similar power on "In Christ Alone (I Stand)," a fine worship song by UK worship leader Stuart Townsend that recalls Twila Paris' "Lamb of God." There's a cool Promise Keepers kind of moment beginning in the third verse when a men's chorus sings a cappella to the drums. For "All About Grace," former NewSong vocalist Russ Lee joins Allen, and the two deliver a soulful pop duet. The song is wonderfully arranged, especially the gospel vamp at the end with the strings and choir, but it's a little simple on the lyrical side — the title says it all. Listeners also will enjoy the title track, an encouraging song about the importance of prayer and community, and "You Are Faithful," an enjoyable and upbeat modernization of "Great Is Thy Faithfulness." Chris Harris also presents a beautiful acoustic arrangement of the hymn "I Need Thee Every Hour," in which Allen is accompanied only by classical guitar, cello, and a duet with Shannon Wexelburg, the next artist on the roster at Doxology Records.
Somebody's Praying Me Through is a beautifully made album, but it's not a particularly innovative or unique project. Fans of inspirational pop by the likes of Wayne Watson, Russ Taff, David Phelps, Clay Crosse, Steve Green, Ray Boltz, and Phillips, Craig, & Dean surely will enjoy Allen Asbury, even though his album easily could have been recorded by any of those other artists. As such, I can't really call Allen a breakthrough artist, but bearing in mind the mission of Doxology Records, I definitely can say this is an album that will encourage the church in many ways. Considering that many of the aforementioned artists no longer are recording very often, there's almost certainly a place and an audience for Allen. Whether you're looking for private devotional time with an inspirational recording, a song to perform for your church with your praise choir, or an artist to book a performance for your congregation, Allen Asbury will satisfy your soul.