Something Old and New on Dizmas Debut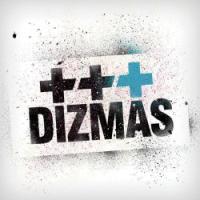 Artist: Dizmas
Title: Dizmas
Label: Forefront Records
After releasing two well-received albums with Credential Recordings, California-based Dizmas starts a new chapter with this self-titled Forefront Records debut. The first single, "Yours," is already breaking into Top 20 charts.
Dizmas will serve well as both an introduction to new fans and a pleaser for old ones: it features six re-mastered tracks from the Credential projects and four new songs written especially for this debut. The label change allows the band the room to focus prominently on the message that is so paramount to their driving alt-rock sound.

Dizmas wastes no time grabbing hold of your heart with the opening "Yours," a passionate song of surrender that features lyrics dripping with honest vulnerability and a wonderfully soaring bridge. They jump into the deep end heart first with lyrics like: "Take away this fear that's like an ocean in my heart/ I want to tell you now/ what I couldn't say before/ you are everything that I was always looking for." The hooky track is followed well by "Play It Safe," urging us out of our comfort zone, spiritually speaking, while dazzling us with edgy guitar riffs and bass chords thick as rope. The encouraging "Save the Day" is both real and faith-driven, with an irresistible hook and melodic chorus.

Dizmas takes a turn toward serious potency with the percolating "Redemption, Passion, Glory," with front man Zach Zegan's wailing vocal deeply evocative of the lyrics and straightforward truths. The vocals never fail through all ten tracks, and the rhythm section never lets up either, the guitars especially notable on the pulsating "Different" and the nuanced "This Is a Warning," an in-your-face alt-rock cautionary tale against the pride that causes us to resist God. The band wrote every track together with producer Steve Wilson, and many overflow with spiritual wisdom, including hard-driving rocker "Shake It Off," covering the power of the tongue and its potential for damage, and the very fresh "Worth Fighting For," its lilting rhythms the perfect base for its challenging lyrics on "comfortable faith."
The sizzling closer "Dance" is just one of several standouts, but I love it for its energetic, straight-up, exuberant rock and roll, and the gorgeous bridge doesn't hurt either. Hopefully this label switch will bring Dizmas the attention they deserve.
© 2008 CMCentral.com. All rights reserved. Used with permission.




Visit CMCentral.com now and join the single largest online community of Christian music fans on the internet. CMCentral features daily music news, exclusive interviews, album reviews, weekly devotions and feature articles written by some of your favorite Christian artists, and much more. CMCentral is also the home of the most popular Forum for Christian music fans that you'll find anywhere on the Internet. Come see what all the buzz is about!

**This review first published on May 2, 2008.


Check out Dizmas music videos at Godtube.com!