Something to Say
reviewed by Andree Farias

Copyright Christianity Today International

2008

1 Jan

COMMENTS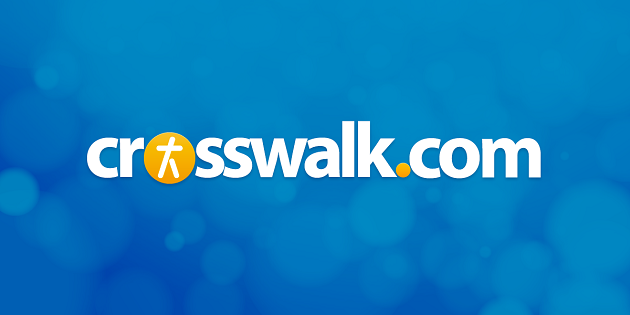 Sounds like … Steven Curtis Chapman, Michael W. Smith, Mark Schultz, Jason Mraz, tobyMac, and other singers with a knack for catchy pop/rock
At a glance … a pop songwriter at heart, Matthew West sometimes lets his accessibility and radio-friendliness get in the way of what he truly has to say on his fourth album
Track Listing
Intro
Something to Say
The Motions
You Are Everything
The Center
Save a Place for Me
Life Inside You
Safe and Sound
Moment of Truth
Friend in the World
All the Broken Pieces
Stop the World
Just when it seemed like Christian music couldn't make any more room for another radio darling, singer/songwriter Matthew West came from out of nowhere and scored one of the most played songs of 2004 with his debut single "More." His odds of becoming so popular on the airwaves seemed slim with veterans like Steven Curtis Chapman and Third Day still dominating radio at the time, while up-and-comers Casting Crowns and Chris Tomlin were just beginning their rise to superstardom.
West still beat the odds and "More" became a huge hit. By comparison, his first two albums—Happy and History—didn't leave quite the same mark, but West toiled dutifully and gradually rose among the Christian pop ranks, charting more radio singles ("The Next Thing You Know," "Only Grace"), while continuing to lend his pen to the likes of Rascal Flatts, Natalie Grant, and Mandisa.
Yet just as West got done signing a new record deal with Sparrow Records—the same label that distributed his first two albums on Universal South—and prepped for the recording of his third project, things grew awfully quiet for him … literally. He was diagnosed with vocal cord polyps, a condition that forced doctors to recommend surgery and a period of complete silence for the singer.
It was a trying experience, and one that could have provided great spiritual insight and perspective for a new album. Curiously, none of it is specifically reflected in Something to Say. West says the material was already written before he was ordered to keep silent, but it's still somewhat disappointing that this trial didn't spur additional material to relay his experience and tie in with the theme of the album title. Instead, a good chunk of Something to Say hinges on general anthems about God and the Christian walk, plus a few left-of-center surprises.
The first of those surprises is "Life Inside of You," a story song about a young pregnant girl and a boy with addictions who are about to make tough choices about their future. Sounds like a heady subject matter, but West avoids taking Mark Schultz's power ballad route, instead setting his characters against a bouncy, pop/rock arrangement. It's an interesting juxtaposition of style and substance, but one that totally makes sense in the grand scheme of West's repertoire—he's a pop songwriter at heart.
The other bright spot is the downbeat, slightly Beatle-esque "Moment of Truth," a stark piano-driven ballad where West goes one-on-one with a couple about to give up on marriage. The song is pop music with a heartbeat, reminiscent of some of the best moments in the singer/songwriter's decorated History album.
By comparison, the remainder of Something to Say is much more light-hearted and run-of-the-mill. The first single resonating with radio is the soaring "You Are Everything," a song about God's … well, you know. This theme of the all-encompassing nature of God is one that nearly everybody in the spectrum of Christian music have explored: Avalon, Brian Doerksen, and Lifehouse all come to mind. Not that West's take isn't likable—it just isn't particularly remarkable.
The songs are fine from a compositional standpoint. West knows how to play by the pop rulebook, especially as it relates to melodies, structures, and length (only two songs break the four-minute mark). But while he pushes all the right buttons, he's somewhat generic here in terms of lyrical content, abiding by generalities about surrender ("All the Broken Pieces"), complacency ("The Motions"), and aloneness with God ("Stop the World"). And is it just me, or does "The Center" sound a lot like Michael W. Smith's "Missing Person"?
West does have an identity of his own, and that's whenever he talk-raps his way through a series of fast-paced, semi-comical lines about everyday life and one's purpose in it, all over an ultra-catchy pop/rock sound. Think of it as an AC-friendly hip-hop version of tobyMac, an artist whom West namedrops in the endearing "Friend in the World."
Though likable and leisurely, Something to Say isn't the most challenging listen. That's the risk of writing with radio in mind. In attempting to be all things to all people, accessibility gets in the way of personality. It works if you're measuring a career by charting singles, but then the rest of the album becomes disposable pop. That's a fine line for an artist to tread, and perhaps that's OK for a pop songwriter like West, but there's still a nagging feeling that this album doesn't quite live up to its title or potential.
© Andree Farias, subject to licensing agreement with Christianity Today International. All rights reserved. Click for reprint information.