Songs for the Journey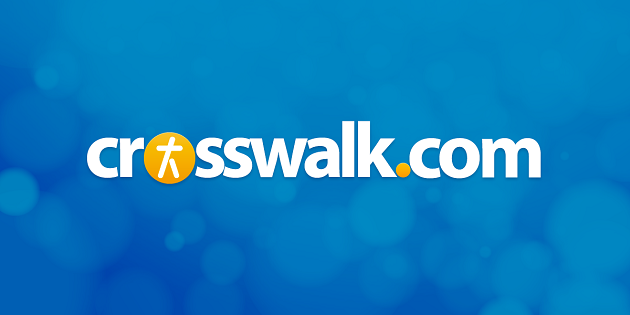 Sounds like … the Sandi Patty people know and love—big-voiced songs spanning inspirational, adult contemporary, hymns, Broadway, and more
At a glance … Sandi Patty's 30th career album is exactly the kind fans of the celebrated vocalist have come to expect after her more than 25 years in music
Track Listing
Praise to the Lord the Almighty
Through It All
Be Thou My Vision
My Tribute
Operator
For Good
Were It Not for Grace
Joyful, Joyful
Panis Angelicus
You Call Me Yours
Savior Medley
Unquestionably the most decorated female vocalist in all of Christian music, Sandi Patty's status as a living legend is well-earned. With 39 Dove awards, 5 Grammys, a Gospel Music Hall of Fame induction, and more than 10 million of albums sold, there's no denying her impact and longevity in the genre.
That legacy makes even more curious the advent of Songs for the Journey, an album that's vintage Patty in sound but at the same time so unlike anything in CCM that it's almost anachronistic. In 2007, Patty issued the more conventional Falling Forward, a more worshipful and congregational affair that appeared to be an extension of Patty's involvement with Women of Faith.
By comparison, Songs for the Journey is pure nostalgia. With this album, Patty seems intent on taking listeners back to her glory years—pre-infidelity scandal, pre-worship music explosion, pre-iTunes. Along with longtime producer David Hamilton, she's pulled all the stops to make the album a reality, setting up camp in Nashville and Bill Gaither's Indiana studio, recording strings in Prague, and cherry-picking songs that would make her dedicated fan base swoon.
For starters, you've gotta have some hymns, and Journey has its fair share, including grandiose, densely orchestrated versions of "Praise to the Lord the Almighty" and "Joyful, Joyful," as well as the more reflective "Be Thou My Vision" and the spot-on "Savior Medley." Elsewhere, she does wonders with two Andraé Crouch classics—a by-the-book rendition of "My Tribute" and a delightfully soulful take on "Through It All." Elsewhere, Patty entertains her Broadway sensibilities with the back-to-back offering of Manhattan Transfer's gospel classic "Operator" and "For Good" (from the musical Wicked).
In an album chock-full of highlights and high notes, the centerpiece is a remake of "Were It Not for Grace," a track originally recorded in 1998 by Patty's contemporary Larnelle Harris. The song is perhaps the closest thing to a life song Patty has ever had—a terrific ode to God's gift of unmerited favor that, in this writer's estimation, ranks among the very best ever written on the subject.
It's amazing to think that the music on Songs for the Journey was the stuff CCM was made of during the 1980s and much of the '90s, yet today is considered more passé and a niche style. That doesn't prevent it from being one of the finer, more true-to-form efforts of Patty's career, as well as a reminder that she remains one of Christian music's most beloved treasures.
© Andree Farias, subject to licensing agreement with Christianity Today International. All rights reserved. Click for reprint information.