Southern Weather
reviewed by Andree Farias

Copyright Christianity Today International

2007

1 Apr

COMMENTS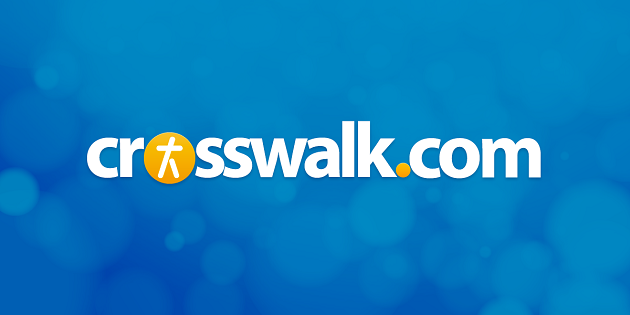 Sounds like … a more structured and accessible version of hardcore band Underoath, with strong pop-punk and power pop elements akin to The Starting Line, Relient K, The Fold, and Foo Fighters.
At a glance … bold statements of faith and a serviceable post-emo sound highlight this side project from Underoath's drummer/singer extraordinaire.
Track Listing
Say This Sooner

Drive There Now!

Dirty and Left Out

I Mostly Copy Other People

Southern Weather

Stop It!

Amazing, Because It Is

Everyone Here Smells Like a Rat

Never Say, "I Told You So"

Call Back When I'm Honest

Everything That Makes Me Sick
Surprisingly, the highest-charting Christian rock album of 2006 (and of all time) didn't come from the usual suspects: P.O.D., Switchfoot, Relient K, Pillar. No, that distinction goes to screamo underdogs Underoath, whose third album Define the Great Line skyrocketed to the number two slot of the Billboard 200 chart upon release—a milestone for Tooth & Nail Records and Christian rock across the board.
Yet even this career-defining feat couldn't keep the Florida sextet from temporary dysfunction—more specifically, a need to refocus on their friendships that forced these good, youth-group-bred Southern boys to pull out of their headlining spot on the Vans Warped Tour in 2006.
Never fear—all of that is over, and Underoath is not going under. The band is keeping busy, back to its MySpace shenanigans and continuing to tour like madmen. So given the band's renewed vigor, what prompted drummer/singer Aaron Gillespie to record his side project Southern Weather?
Apparently boredom. Drums are the first thing to get tracked in the recording studio, and word is the tireless multi-instrumentalist was so bored while waiting for Define the Great Line to be completed that he started to write. (The mental image of Gillespie bored to tears in his own band's decibel-splintering sessions seems like one of life's ironies.) By the time his buddies were done, he had an album's worth of stuff, all of which was too pretty and structured to fit into the chaos and dissonance of an Underoath record.
Thus The Almost was born, though I'd hesitated to call it a "band." Gillespie wrote and played nearly everything himself, with a little help from another Aaron (Sprinkle, Tooth & Nail's go-to producer). Not that the undiscerning ear would notice.
That's the allure of Southern Weather. The sound is so tightly put together, it's hard to believe this is essentially a one-man show. In a way, the album is everything Underoath is not—melodic, controlled, and orderly. That's in now way a knock on Underoath, but rather an emphasis on the elements Gillespie brings to the table—tunefulness, pop sensibilities, and a sense of arrangement.
Thus, Underoath fans may have a hard time reconciling the change. Behind the band's drum kit, Gillespie is an unpredictable beast. But as front man and guitarist, he's sensitive, thoughtful, and maybe even a bit restrained. The polyrhythmic beats give way to structured patterns. His singing rises cleanly above the mix, instead of fighting for attention. The guitars favor power pop instead of hardcore conventions. Everything here is radiant, polished, and steady.
This is not to be mistaken for conventionality, or to suggest that Gillespie is going the Fall Out Boy route. While a few songs here may appear like silly, 100-beats-per-minute pop/punk madness, there's at least some method to it. For example, the acoustic train-like shuffle of first single "Say This Sooner" is atypical for emo rock. Elsewhere, the countrified, plaintive "Dirty and Left Out" is a spacey, waltz-like ballad (featuring none other than the king of emo himself, former Sunny Day Real Estate singer Jeremy Enigk).
These moments suit the coming-of-age feel in the lyrics, which exude an earnest adolescence that makes you wonder if the songs are about Gillespie, his fans, or youth in general. In "Everyone Here Smells Like a Rat," Gillespie tells an unspecified someone to live up to his own expectations, not those of others: "Irresponsible child, get a hold on yourself/You look so different when you wear your everything." Later, he tells that person that only "Something more will have to stop you now/Unending grace will make you leave the ground."
Not all the songs are this clear-cut—your guess is as good as mine on a few of them. But when they are, especially in respect to Gillespie's faith, they're as overt as those of your average Christian-rock group. Take "Amazing, Because It Is" as an example. Save for a misplaced vocal ensemble that sounds like a high-school choir at best, the song is a sweet, horn-tinged ode to God's grace. Or the aforementioned "Dirty and Left Out," a plea for mercy that includes a nod to Bill Gaither's "There's Something About That Name."
That someone can pull off inserting a Southern gospel track into an alternative-rock number attests to Southern Weather's specialty status. Call it a vanity project, a one-off attempt, or something altogether different, but The Almost at least tries to be different. How long the experiment lasts will depend on whether audiences would rather experience Gillespie in front of a new band or behind the one he helped found nearly ten years ago.
© Andree Farias, subject to licensing agreement with Christianity Today International. All rights reserved. Click for reprint information.