Space in Between Us
reviewed by Andree Farias

Copyright Christianity Today International

2004

1 Jul

COMMENTS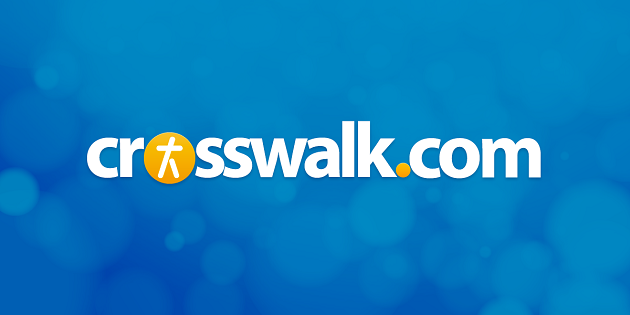 Sounds like … lite grunge-pop of the highest order, with decided nods to Jeremy Camp, 3 Doors Down, Big Dismal, and a tiny bit of Stone Temple Pilots
At a glance … unless you've lived in a musical vacuum for a few years, there's no reason to fall for the tired conventions of Building 429's full-length debut
Track Listing
Glory Defined
Above It All
The Space in Between Us
One Time Too Many
Back to Me
Shadow of Angels
No One Else Knows
Never Look Away
Angeline
Show Me Love
You Are Loved
Spirit Lives On
It's about time Word signed a successful radio band. After unproductively flirting with the rock format a number of times—38th Parallel, Radial Angel, and Strange Celebrity all released one album but are now gone from the label's roster—the label struck gold in more ways than one with Building 429. Largely propelled by the success of the single "Glory Defined," the band rapidly went from being a little developing artist with just an EP under its belt to being the top priority at the label. This transition was sparked by the six-song disc that carried the single's name—a modest introductory offer that became the apple of Christian radio's eye … and a whipping boy for critics (like me) who were not impressed.
The main difficulty in critiquing Space in Between Us, the quartet's full-length debut, lies not in deciding what to write about it, but how to do so without re-hashing my own sentiments toward the Glory Defined EP. Space is just more of the same: big, anthemic choruses, even bigger walls of sound, and the knack for melody and catchiness that radio falls for every time. One look at the liner notes reveals that many of the songs were birthed in the studio, with producer Jim Cooper and worship artist Jason Ingram having as big a hand in writing the cuts, as well as primary lyricist and frontman Jason Roy. The exclusion of the other band members from the collaborative process is problematic, as it leads one to question whether the songs were penned with positive-hits radio in mind, or with the intent to give you a more accurate portrait of the group. It's their debut, after all, not Jason Roy's and that of a couple of hired guns.
Not that there's anything wrong with making radio music. Many consider Sixpence, The Cure, and Stone Temple Pilots radio bands, but at least all three were bands that didn't settle for easy chord patterns and flavor-of-the-moment techniques. It's how deliberate, simplistic, and calculated Building 429 comes across in their attempt at radio domination that makes Space something we've all done/heard before. Think the type of unchallenging, mall-pop soundtrack of most WB shows, and you've got B429 pretty much nailed.
Whether it's the acoustic/orchestral treatment of "Above It All," the soaring chorus of "Shadow of Angels," or the assembly-line sound of "Never Look Away," the band seems determined to hit you over the head with the obvious, requiring very little participation from the receiving end. From opener "Glory Defined," the title track, and its twin brother "No One Else Knows," the tracks are structurally indistinct from most fare on Christian radio, with each soft, strummed verse followed by a mildly distortioned happy-ending chorus, as well as the obligatory bridge and two more repetitions of the chorus to wrap things up.
That's not to say Space is a repository of unoriginality, or that there's nothing redemptive on it. "Show Me Love" (also on their EP) follows the same neo-grunge maneuvers of the rest of the album, but features a well-executed time signature change from verses to chorus—a nice break from the 4/4 monotony of the whole thing. "Angeline" breaks the all-worship mold of the lyrics and offers a third-person story of a girl who can't realize her worth is not dictated by the clothes she wears or her perceived popularity, but in the value God places in her. And despite its banal rock arrangement and pat-answer chorus, "Back to Me" has surprisingly poetic verses: "Tears burn in the flame of the fire/Words hurt when they come from an empty heart …/Ice melts to reveal a frozen soul/And water rises to new suffocating heights/I know, I feel your pain."
Chances are you'll likely enjoy Space in Between Us if you're a young Christian, or if you absolutely loved "Glory Defined," or if you've lived in a vacuum for the past five years, completely unaware of the multiple 3 Door Downs and Defaults of the world. The group's press materials indicate that B429's target audience is college-aged students and young adults, but that age group stopped thinking Creed was cool by the time their moms started liking "With Arms Wide Open." In the same vein, we can't discount the possibility that the group will strike a chord—albeit a power chord—with listeners, and that someone might profit from listening to them. On the whole, though, this debut is something from which many will want to distance themselves—with plenty of space between them.