Speak to Me
reviewed by Russ Breimeier

Copyright Christianity Today International

2007

1 Apr

COMMENTS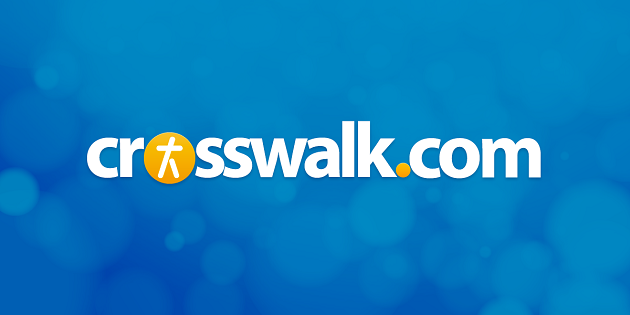 Sounds like … the acoustic-based adult contemporary pop of Steven Curtis Chapman or MercyMe, with some Brit rock inspired by PFR, U2, and Coldplay.
At a glance … considering it's been five years since Moore's last album, it's disappointing that so much of Speak to Me sounds so derivative and relies on cover songs, but there's enough here to make it a welcome return nonetheless.
Track Listing
Speak to Me

Your Day

When I Get Where I'm Going

Captured

Every Single One

He Knows My Name

That's What Love Will Do

This Is My Father's World

So Long, Farewell (The Blessing)

Erase

Every Single One (alternate mix)
For a label that has always prided itself in signing terrific tunesmiths, Rocketown is in dire need of quality singer/songwriters these days. They scored one by adding Geoff Moore to the roster. You know, the veteran of twenty-two years who topped the charts in the early-mid '90s with his youth-oriented rock band, The Distance? Scored a Dove for co-writing "The Great Adventure" with his buddy Steven Curtis Chapman?
The guy's been relatively quiet lately, focusing primarily on ministry, family, and helping launch an artist management practice. Back at last, Moore's still in fine voice on Speak to Me, which could be his most rootsy and acoustic effort yet. His stylistic "peg" has always been similar to Chapman's, and it's a perfect fit for the "hole" established by MercyMe and Casting Crowns in the five years since his last solo album.
Unfortunately, it also occasionally causes Moore to sound derivative. "That's What Love Will Do" in particular comes across as hokey and dated. The well-intentioned title track about desiring to clearly hear God's voice is rather basic, and "So Long, Farewell" (written for his son going to college) shares the same bittersweet template as songs like Michael W. Smith's "Friends"—it doesn't help that both resemble generic U2 and Coldplay either.
But the Moore we remember and love does redeem himself with "Your Day," a great AC anthem with a soaring melody about living God's will without worry, and "Erase," a poignant prayer to conform our lives to Jesus. "Every Single One" will earn the most attention as a song about loving the least of these, reflecting Moore's heart for Compassion International—as does a comparatively lifeless rendition of Tommy Walker's "He Knows My Name."
There are, in fact, four cover songs here, which is disappointing from a songwriter of this caliber. Soft and routine as the album may be at times, there's enough to mark Speak to Me as a welcome return from an old friend who once again shares his heart with warmth and openness.
Copyright © Christian Music Today. Click for reprint information.