Speaking Louder than Before
reviewed by Andree Farias

Copyright Christianity Today International

2008

1 Nov

COMMENTS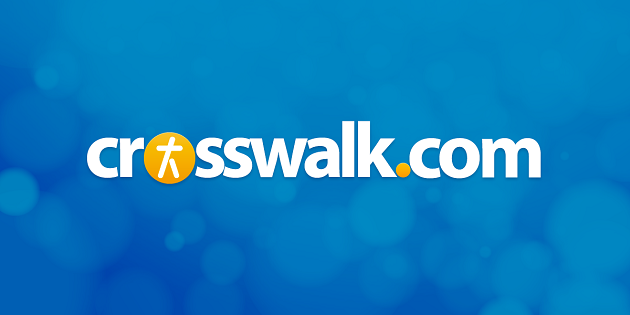 Sounds like … corporate pop/rock in step with 3 Doors Down, Matchbox Twenty, Lifehouse, and Daughtry, including a dose of Camp's customary balladry.
At a glance … as pleasant as Jeremy Camp's latest album sounds, it's more of the same—more purposeful, perhaps, but not the youth-focused smash the singer is striving for.
Track Listing
Slow Down Time
Capture Me
Speaking Louder than Before
There Will Be a Day
I Know Who I Am
I'm Alive
You Will Be There
Healing Hand of God
So in Love
My Fortress
Giving You All Control
Surrender
Jeremy Camp is growing up. Now a 30 year-old family man with his wife, two kids, and a mortgage, he's no longer the widowed twenty-something rocker that first endeared himself to audiences back in 2002 with Stay's songs about steadfastness in Christ through love and loss. Six years later, his lot in life has changed, and he's trying to change his tune accordingly, at least as far as his artistic mission is concerned.
In the press bio for Speaking Louder than Before, his fifth studio album, Camp notes that he has "a more clear-cut purpose and vision of what I'm meant to do." (So, does that mean he didn't before?)
A former youth worker, Camp has said he wants this new batch of songs to reach young people with the light of truth—he's gone to great lengths to create accompanying videocommentaries sharing the heart and scriptural basis behind the songs. That's a noble motive, considering the impact of Camp's music; his first album in particular was a big hit with the under-21 crowd at that time. But since then, his listening base grew to include these kids' parents—adults who, thanks to the influence of Christian radio, fell in love with Camp's ear for balladry and populist approach to pop/rock.
Thus, with Speaking Louder, Camp seems to be staging a comeback of sorts aimed at reclaiming the kids that may have decided to jump ship and go listen to something else (perhaps Underoath or Relient K). The odd thing is that his way of doing things hasn't changed much. In fact, Louder isn't really any louder than his previous albums—more purposeful, perhaps, but it's not any more rocking or modern by any stretch.
Part of that has to do with super-producer Brown Bannister, a pop-music connoisseur who certainly knows what works and what doesn't for an artist. In recent years, he has spearheaded makeovers for everyone from Steven Curtis Chapman and Avalon to MercyMe and Building 429, amping up their sound and helping them tighten their songcraft.
In Camp's case, Bannister still keeps a remarkable pulse on melody and radio-friendliness, but he isn't necessarily facilitating his client's intent. He does help Camp move further away from the post-grunge pop that characterized his first couple of albums, but, instrumentally, things have regressed a bit. Now instead of chugging guitars and overpowering drums, the instruments have been scaled back and dampened—post-grunge gone adult contemporary.
That's not to say Camp can't rock out and appeal to youth—3 Doors Down and Daughtry are still very popular, after all. The title track, for all its faux pop-punk drive, is a fast-paced battle cry that would make a fine Acquire the Fire anthem—one of those generic "we are a revolution" rockers that Hillsong United and just about every other youth worship band has attempted in the past few years. But that song and others like the acoustic dance-rockish "I'm Alive" are more the exception than the rule.
For the majority of Louder, Camp is keener on entertaining his AC inclinations. "There Will Be a Day," the first single, is a good primer—a rousing, dramatic ballad that ponders the second coming of the Lord when the earth will be made new, all awash in a sea of strings, choir, and three-piece pop/rock that would put Lifehouse to shame.
Camp and his team still manage an occasional curveball, like the triple-timed "I Know Who I Am," an ominous, near-theatrical piece where the singer references Romans 7 against a backdrop of orchestral flourishes, bells, and what sounds like a harpsichord. Later, "I'm Alive" inches ever so closely to acoustic dance-rock territory, and "Giving You All Control" is easily the loudest thing on Louder, even if it's thematically similar to Camp's own "Lay Down My Pride" from 2004's Restored.
Yet as well-intentioned and passionate as Camp is about the gospel this time around, his latest doesn't reinvigorate his sound as the title implies. The intensity and tempo of Speaking Louder than Before is more likely to connect with parents than the intended youth. The album is bound to do well with loyal fans, but don't expect it to speak to a new generation of listeners.
Copyright © Christian Music Today. Click for reprint information.