Stand
reviewed by Andy Argyrakis

Copyright Christianity Today International

2003

1 Jan

COMMENTS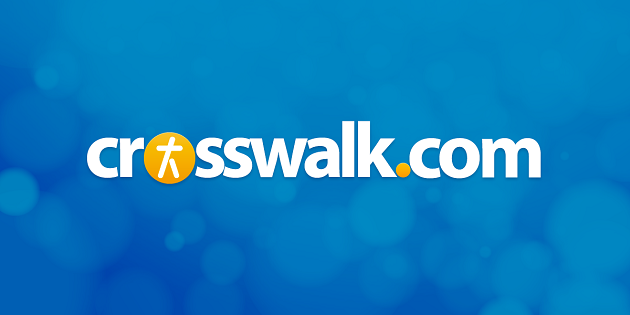 Sounds like … a return to the roaring '20s with a vintage preservation of big band and swing sounds, combined with elements of contemporary pop
At a Glance … Denver and company follow their 2001 retro-reviving debut with a dozen tunes that sometimes mirror the same course, while sometimes deviating with an incongruent genre hopping mix
Remember when the late '90s brought about a revival of swing music? Groups like the Brian Setzer Orchestra and the Cherry Poppin' Daddies were ruling the mainstream airwaves, while acts like The W's, Andrew Carlton & the Swing Doctors, and Jason & the G Men provided wholesome Christian alternatives. On the tail end of that movement came the debut of Denver & The Mile High Orchestra, but rather than merely capitalizing on a rage, they revitalized several lost and almost forgotten genres. At the time, Belmont University student Denver Bierman's vision was to not only give the swing, big band, jazz, and rockabilly styles a facelift, but also to pay tribute to the greats, like Frank Sinatra, Count Basie, and Glen Miller. Along with a dozen seasoned players (who collectively played with the Benny Goodman Tribute Orchestra, Tower of Power, and Christafari), Denver molded the band's sound to do just that on their debut Act the Scat, providing a distinctly unique sound and stage show to Christian circles.
Their follow-up, Stand, seeks to continue in that tradition, which at times deserves high praise for the accuracy with which they attack the swing band genre, even in their subtleties. The disc opens up with a live feel on "One Time Show," and it's easy to picture this big band reeking havoc on the dance floor. An arsenal of robust horn blows, deepening percussion, and Denver's classic croon are enough to get even the shiest to swing the night away. "Solid Rock" is sliced from the same mold, inciting enthusiastic chants of the catchy chorus "On Christ the solid Rock I stand/ All other ground is sinking sand," while "Souled Out Holy Shoes" will also have you toe tapping and singing along to a message of selling out entirely to Christ rather than the world. Cuts like "Never Gonna Say" and "You Ain't Seen Nothing Yet" provide additional spice to the project, taking the group's big band and swing-styled undertones and bridging them respectively with splashes of Leon Redbone-inspired Dixieland and a luxurious Tony Bennet-like lounge beat.
There are other far less magnetic moments, though, as Denver and the gang fall prey to modern-day pop production values, resulting in an ineffective combination of too many genres. For instance, a burst of Latin horns awkwardly meets a studio-generated urban shuffle on "All to You." "Unwind" blurs current-day ska-core (Buck Enterprises or The Insyderz) with a non-analogous electric guitar solo, while the similar ska-tinted "Passion for Your Embrace" collides the noncomplementary worlds of gritty guitars and soulful background singers. On "Saved and Free," the supporting vocalists return, uncomfortably lingering amidst Denver's stab at blue-eyed soul behind a wailing saxophone. As distracting as that hokey hodgepodge is, the title track is unquestionably the album's oddest incarnation. During this six-minute epic, Denver sings like a late-night Christian televangelist soliciting donations over a pretentious glob of orchestration and a Nashvillian-styled background choir. Please don't misinterpret my disinterest in the song as an attempt to slight its uplifting message of standing up in support of one's faith. But when thrown together in such a seemingly shallow way, thoughts of Carman instantly pop in my head.
By no means is this recording a failure, nor unworthy of checking out because of its less effective moments. Stand is an album that would make Harry Connick Jr. proud, an artist of diverse tastes who's done his own share of jazz/funk genre-hopping – though in his case he experimented on several albums instead of squeezing it all onto one. If only these guys would stick to their strengths rather than trying to wear too many hats. Throughout Act the Scat, it was apparent that Denver and his dozen-plus troupe of musicians could diversify appropriately while filling a historic niche with skill and respect. Stand only does so on occasion, making it the harder to recommend of the two albums. Hopefully next time Denver & The Mile High Orchestra will have a clearer focus and leave behind the inclination to meddle too much with the classic big band jazz style they perform so well.