Starfield a Band on the Run With "Beauty"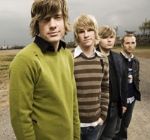 Believe it or not, two years have passed since Canadian imports Starfield brought us their critically acclaimed debut album. Delivering more than 200 live performances a year could explain how time has flown by for the foursome, comprised of brothers Tim and Jon Neufeld, drummer Gordie Cochran and bassist Shaun Huberts.
And with the recent May 16 launch of their sophomore release, "Beauty in the Broken," it doesn't appear things will be slowing down any time soon.
Teaming up with past producer Matt Bronlewee (Jars of Clay, Natalie Imbruglia) for part of "Beauty in the Broken" allows Starfield to remain true to the rock-infused worship they have become known for, while their new production partnership with Ed Cash (Bethany Dillon, Chris Tomlin) on the rest of the project reflects a thematic maturation.
The lead single, "My Generation," may well become an anthem for Starfield"s growing student fan-base who the band feels are crying out for love, truth and something "real" in their lives. Lead singer Tim Neufeld says, "The underlying theme of the CD is the idea of looking through the everyday and into the sacred ... the idea that the sacred IS the reality, and not the earthly. It's about us fitting into God's reality and not the reverse."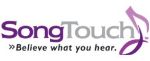 © 2006 SongTouch.com. All rights reserved. Used with permission. Shop for gospel music and Christian church music downloads at SongTouch.com.



Watch great music including Starfield music videos at Godtube.com.