Steven Curtis Chapman Blazes New Trail on "All Things New"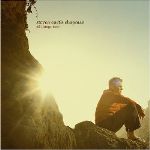 Artist:    Steven Curtis Chapman
Label:    Sparrow

While the change isn't as drastic as, say, dc Talk's, when the band followed up "Free at Last" with "Jesus Freak," or even as glaring as Amy Grant's leap from the pop sheen of "House of Love" to the plaintive spirit of "Behind the Eyes," let's just say that "All Things New" couldn't be a more appropriate title for what to expect from Steven Curtis Chapman's latest disc.
As some elements remain the same in terms of stellar songwriting and catchy, hook-laden choruses that are tailor-made for radio, the overall sound of his vocals and the sonic palette that Chapman draws from has noticeably expanded by leaps and bounds. He chose to record the album in Los Angeles rather than Christian music's home of Nashville, and the fresh perspective  from venturing out of the comfortable is the project's crowning achievement — especially considering this is Chapman's 14th recording after 17 years in the music biz.
Kicking things off with an intro that, at first listen, could easily be confused for a nod to a Journey power ballad, it's the title track that provides the first indication that this isn't merely "recording as usual." Chapman's voice is in fine form, as demonstrated with the smooth, moody delivery that sets the tone for the U2-tinged guitar of the musical score.
"Only Getting Started" also takes on an experimental quality that employs a few strategically placed hip-hop record scratches and standout guitar licks, courtesy of general-market artist Jonny Lang, a devout believer with a penchant for blues. Also a sizable leap into a different musical direction — especially for a ballad — "Last Day on Earth" features a moving soundtrack that could easily fit in on Coldplay's next record, with Chapman mustering up a pretty fine falsetto that evokes extra emotional punch.
And providing a little blast from the past for Beatles' fans, "Big Story" is a fun, sing-a-long song with instrumental flourishes borrowed liberally from the Sgt. Pepper's Lonely Hearts Club Band era, while "Coming Attraction" has almost the epic rock feel you'd hear on a Linkin Park track. Yes, that Linkin Park. But just before things could get a little too musically schizophrenic, Chapman keeps the last four tracks simple, mostly using lush piano timbres and the strum of an acoustic guitar as the focal point for some beautifully written, faith-affirming songs.
At a point in musical history where a lot of more established pop artists (think along the lines of Sting or Madonna) aren't exactly making the best records of their careers, Chapman's reinvention demonstrates that diversity in artistry doesn't have to be a sales gimmick — just a sign of the continued maturity that often comes with experience.

© 2004 CCM Magazine.  All rights reserved.  Used with permission.  Click here to subscribe.