Steven Curtis Chapman: He's Big in China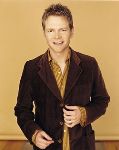 Steven Curtis Chapman left his heart in China. Or at least a part of it. Why? He has three living breathing reasons right under his roof in suburban Nashville. As most everyone knows by now, Chapman and his wife, Mary Beth, have adopted three young girls from China in recent years, and Chapman has spoken out loudly and often for orphans around the world ever since. In fact, it's rare when Chapman can't find a way to tie the topic into what he's doing.
"I'm always noticing the application to mention adoption, to mention orphan-related issues," Chapman tells SongTouch. He can even find a connection to his new Christmas album, "All I Really Want for Christmas." "Christmas is the story of all of our adoption into God's family," Chapman explains. And on "All I Really Want," the lead single from the seasonal project, he tackles the topic even more overtly. "There are 50 million orphans in the world. If you could ask any of them what they want for Christmas, they'd say they want a family," he insists.
But this isn't just a cause for Chapman, it's a way of life. "It's not like this is the season of my life where I'm going to give to this cause." In fact, he left last month for his seventh trip to China, to participate in some advocacy work there and to release his first album specifically for the Chinese market.
The new project will feature a dozen or so songs from his existing catalog, hand-picked by record label staff in Asia. The album will also feature covers of two songs popular with the Chinese audience:  Joni Mitchell's "The Circle Game" and a Chinese song called "The Blessing." Chapman will even attempt to since the chorus of "The Circle Game" in Chinese. But it won't be his first time. "I did a television show in Beijing last spring, and I sang a Chinese version of 'Love Takes You In.' I don't think my Chinese was too good based on their confused looks, but they seemed to appreciate that I tried."
China will be seeing much more of the Chapman family if Steven gets his wish. "We want to take our girls every year, if possible, giving them a chance to experience that culture," he says. "Many never have the opportunity. We're really fortunate. My wife would love to spend more time in foster homes there just loving on babies. We want to say, 'you've blessed us and we want to give something back.'"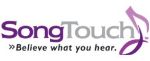 © 2005 SongTouch.com.  All rights reserved.  Used with permission.  Shop for gospel music and Christian church music downloads at  SongTouch.com.