Story Behind the Song: Audio Adrenaline's "Hands and Feet"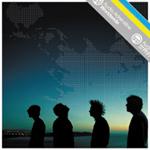 Most people change the channel when they see a disturbing image. But not Audio Adrenaline's Mark Stuart. Instead, he wrote a song. "I was sitting in my living room watching CNN [when ]… a news story came on about a mudslide in Central America that left thousands either dead or homeless. I had this overwhelming feeling of, 'How can I help? How can I show them hope when they have no homes, no parents?' Right then I wrote out the lyrics: "An image passed across my TV screen."
"Hands and Feet," from Audio Adrenaline's album "Underdog" (ForeFront), vividly expresses what it means to carry out the Great Commission of Matthew 28. As Christians, we are called to be the body of Jesus and to "touch the world, like You touched my life," as the song points out. "Hands and Feet" also reminds us that we are to "abandon every selfish thought," and to sacrifice. As Stuart points out, "To be Jesus' hands and feet also means to be pierced and broken."
Since its release, the band has received plenty of feedback from people inspired by the song. Youth groups listen to it on their way to mission trips, students are studying to be missionaries because of what God spoke to them through the song, and those already on the mission field have been encouraged by its message.
The missions-oriented message is so important to Audio Adrenaline that it is also the theme of a single from the band's current album, "Worldwide." "Dirty" is a call for Christians to leave their comfort zones, get their hands dirty and make a difference.
For more on Audio Adrenaline, check out CCMmagazine.com.

Used by permission.  CCM Magazine © 2003  Click here to subscribe.