Story Side B: The Rest of Their Story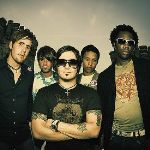 OK, so it wasn't exactly "American Idol," but Story Side B got their start the same way Kelly Clarkson, Clay Aiken and Carrie Underwood did – with the help of a national talent search. The band beat out more than 1,400 competitors in TBN's 2003 "Exalt Him" contest for the Best New Band title, garnering major-label attention in the process – all without enduring the wrath of the infamous Simon Cowell.
Now signed to Gotee Records, the band recently released its pop/rock debut, "Everything and More." Produced by J.R. McNeeley (Relient K, Jeremy Camp), the project features plenty of guitar-fueled, faith-centered tracks with melodies so catchy they'll be stuck in your head for days.
Need proof? Sample the tracks "It's Not Over, "You're Not Alone and "Off the Ground, and you'll hear exactly what we're talking about.
And with McNeeley providing the production for the Sunshine State rockers, you can't help but hear a little of the same elements that have made Relient K and Camp so successful. Fans of either act should find plenty to love about "Everything and More," a promising debut that'll properly introduce the band's accessible hooks to the masses.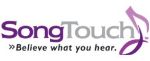 © 2005 SongTouch.com.  All rights reserved.  Used with permission.  Shop for gospel music and Christian church music downloads at  SongTouch.com.