Strong Voice But No Niche on Mandisa's True Beauty
Lindsay Williams

CCM Magazine

2007

10 Aug

COMMENTS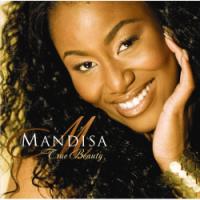 Artist: Mandisa
Title: True Beauty
Label: Sparrow
Using the word eclectic to describe Mandisa's foray into studio recording would be an understatement. Although the tunes jump from power ballads to R&B to gospel to hip-hop and beyond, they do showcase her wide range of talent. One thing's for sure: This girl can sing. Her voice can fill any genre. However, the downfall is it's hard to decipher her niche. No need to listen to the radio if it's variety you want . . . just play True Beauty, and you'll think you have your iPod on "shuffle."
The album begins with the singable hit single, "Only the World," one of the only songs with a more modern feel musically. From there, the quirky title track features pointed lyrics that boast, "Don't know much about Dolce & Gabbana/Seems like a lot of drama to me/And you can keep all your red high heels and open-toed shoes—I'm good in my bare feet." Mandisa follows through with the same boldness in singing about her faith that sparked controversy and perhaps led to her widely-reported termination from American Idol.
Stylistically, there's everything from the striking Vanessa Williams-esque "God Speaking" to the Diverse City-stamped "Love Somebody" (with tobyMac) to the negro spiritual sounds of "Oh My Lord" to the '90s throwback "Steal My Joy," whose rhythm track immediately brings Amy Grant's "Every Heartbeat" to mind.
Some friendly advice: Download the hit single. Variety is the name of the game, but hopefully, next time around, Mandisa will have more time to develop her own style and create an album that is fluid from front to back.




© 2007 CCM Magazine. All rights reserved. Used with permission. Click here to try a free issue.

Watch the Mandisa music videos at Godtube.com.