Stronger
reviewed by Russ Breimeier

Copyright Christianity Today International

2001

1 Jan

COMMENTS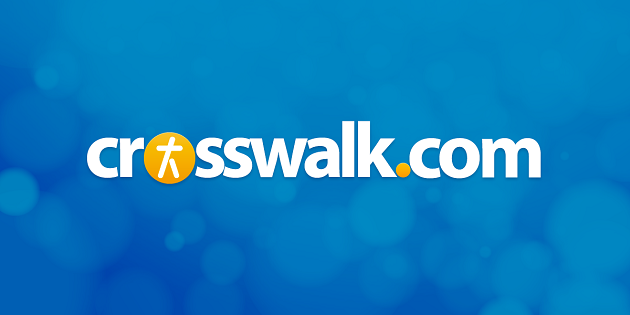 Sounds like … Christian vocal pop in the same vein as Crystal Lewis, Avalon, and Lisa Bevill
At a Glance … Natalie's got a terrific voice and the production sounds great, but the music itself is unoriginal.
In her press kit, Natalie indicates she's uncomfortable with the "music diva" label many were trying to attribute to her with her last album (with former label Benson). I can appreciate that, since the term was coined not only to describe a genre, but also the catty attitudes of such artists (most notably Whitney Houston and Mariah Carey). So out of respect to Natalie, I'll phrase it this way—she may not act like a diva, but Natalie's style of music is still consistent with those types of artists. Perhaps it's better to compare her with similar Christian artists. There's no shortage of them—Crystal Lewis, Lisa Bevill, Rachael Lampa, Jaci Velasquez, and Avalon all fit into the same middle-of-the-road pop style. If you recall the music of the aforementioned artists, you have a good idea of what to expect on Stronger: big production adult contemporary pop with inspirational lyrics that sometimes come across a little too clichéd.
The dance pop of "Keep on Shining" sounds a lot like a Point of Grace or Avalon song, with lyrics that are painfully simplistic. "If the World Lost All Its Love" is your typical Mariah Carey or Celine Dion-sounding power ballad. The song that will likely receive the most attention is "Whenever You Need Somebody," which features a duet with Plus One. True to the rest of Grant's album and to what we've come to expect from the popular boy band, it's vocally very well performed. But despite being an original song, the sentiment and sound are far too familiar, reminding me of ten other Christian pop songs I've heard recently. Natalie co-wrote four of the album's songs and contributed one song that's completely her own, called "I Love to Praise." I don't like to criticize an artist's personal expression of praise, but there are already too many praise songs out there that do little more than string together the usual worship and Psalm-inspired lyrics. The song is clearly born out of a sincere desire to give God praise, but lyrically it has nothing to offer that hasn't already been written by King David or countless other Christian artists throughout pop music history.
The standout tracks on Stronger are the ones produced by Tedd T., which isn't surprising considering his past work. As he demonstrated on a few of the songs from Rebecca St. James's last album, Tedd knows how to create the Britney Spears sound, and the biggest surprise on Stronger is how he's able to make that style work for Natalie. "Don't Wanna Make a Move," a song about waiting for the Lord's guidance, is as close to the teen-pop sound as anything I've heard in Christian music. Likewise, "Anything," a modern dance-pop song written by Tedd T. and his wife, features one of Natalie's stronger vocal performances. Natalie also demonstrates a lighter teen-pop style on "What Other Man," which sounds a lot like a Spice Girls ballad or maybe a ZOEgirl song. It's not that I have a personal love for teen pop music, but these tracks struck me as more interesting than the usual power-ballad fluff performed by so many other pop artists.
To her credit, Natalie does take more musical chances with the songs on this album, but only because the production calls for additional vocal prowess and not any sort of artistic creativity. In my opinion, artistic maturity is demonstrated by growth in songwriting, performance, or even style … but not simply an improvement in production quality. Still, the sophisticated production of Stronger is sure to please fans of Natalie and the pop genre. As with Yolanda Adams, Natalie Grant doesn't strike me as the most distinctive and amazing vocalist I've ever heard, but her versatility is definitely her greatest vocal strength. Natalie's capable of using her voice to perform a wide spectrum of vocal styles, whereas some artists are only good at belting out certain kinds of songs. Her vocal quality is always beautiful, often powerful, sometimes soulful, and occasionally growling. If you're looking for an excellent voice singing familiar pop music, I enthusiastically recommend Natalie Grant to you. If you're looking for depth to your songwriting or a creative new sound, I'm warning you to steer clear of Stronger. Natalie's new album is basically an improvement in sound from her debut and an attempt to make her music comparable to today's biggest pop stars. If you enjoyed her music the first time around, or if you like big voice power pop, don't let my critique stop you from picking up Stronger.