Sunrise/Sunset
reviewed by Andree Farias

Copyright Christianity Today International

2003

1 Jun

COMMENTS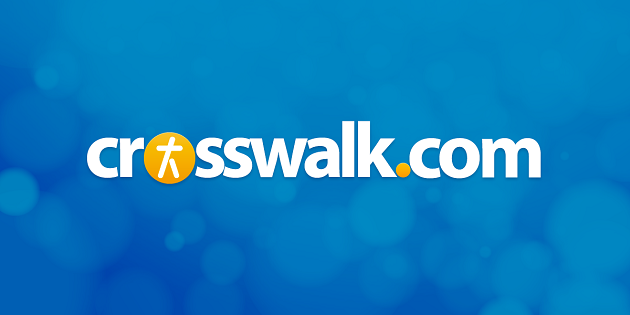 Sounds like … previous multi-artist rap collaborations like Deepspace5's The Night We Called It a Day and The Tunnel Rats' Tunnel Vision, but even more ambitious and cohesive
At a Glance … although underground hip-hop enthusiasts are bound to eat this one up, this album features enough accessible tracks to be appreciated by more mainstream fans
First, a little clarification: Underground Rise isn't a new hip-hop crew or an up-and-coming solo artist signed to Uprok. Underground Rise is simply an event. As its name implies, this project seeks to mesh the high-rising talent of established emcees and hip-hop conglomerates (L.A. Symphony, LPG, manCHILD of marsILL) with underground heads you've probably never heard of (Sekou, Dezin8ed, LMNO) into one cooperative effort celebrating hip-hop, culture, and God. Over the course of two days and extended recording sessions, over 20 wordsmiths from different walks of life and geographical locations crowded in The Rat Hole—the TR studio—to share in the bliss that is spur-of-the-moment, collaborative writing, one or two freestyle sessions, and a time of camaraderie with fellow hip-hop brothers and sisters.
The one defining factor that makes Sunrise/Sunset distance itself from the handful of previous Uprok compilations and samplers is the rhythmic and lyrical balance of the collaborations. Although on-point poetically and meaningful lyrically, some of Uprok's past compilations and collaborations suffer from underproduction, perpetuating the notion that "underground" automatically means second-rate. Underground Rise seems to want to discredit that train of thought and prove that the underground does have something interesting to offer in every aspect of hip-hop, including message, flows, or beats.
Sunrise/Sunset wastes no time in getting started and setting the collective mood of the album. The one-two punch of "You Don't Want That" and "Southern Brutality" provide evidence as to how nuanced this project is, and that every person at the mic does indeed have something different to offer. The latter, for example, finds Dokument's syllabic rhymes juxtaposed to Reconcile's rapid-fire verses, while Neogen's lazy flows effectively polarize Lazarus's 65mph lines, all over a funky southern beat that's akin to something GRITS would have done on their classic Factors of the Seven album from 1997.
Even more impressive is the part soliloquy, part dialog penned by the lonesome Sekou The Misfit (an independent emcee) on the track "Devil's Advocate." The track finds him in a frenzied battle of words with God himself, trying to apologetically justify his disbelief and his misguided actions, with the Almighty offering Scripture-based counter attacks for each of Sekou's weak claims, which only prompts him to offer even more excuses. To an extent, I'm sure we can all relate to this struggle.
The most historic track on the album (with good reason) is "One Voice," which finds two of hip-hop's most prolific crews (L.A. Symphony and Tunnel Rats) rocking the mic head-to-head on an amiable duel of words and flows where every rapper is given exactly two measures' worth of beats to make their mark. With both groups boasting a whopping total of 17 emcees, this momentous song, more than showcasing how "deep" the rappers can go with their rhymes, has the potential to take the listener right to The Rat Hole to witness the unfolding of this "more than ordinary everyday informal rhyme session." If you take into consideration that the hook was the only thing written prior to the recording of the track, and that the writers came up with their contribution on the spot, the more special and memorable the song becomes. (And in good Pigeon John fashion, he's the only one who breaks the rules; he goes on for 4 measures).
The only real qualm I can come up with about this album is that a couple of tracks sound like material previously recorded elsewhere. For example, "Real Money," with its quirky, chopped-up horn sample, is a little too reminiscent of "5 Cent Needleheads" from Lonely Superstar by Playdough, and the pungent beat on "Lost" bears a slight resemblance to that of Raphi's "Motivate," off of Tunnel Vision. But that's nitpicking at best, really.
Though the big names and the caliber of the independent talent involved in this project should be enough to warrant attention toward this album, it's the cohesive force that binds these tracks, and the off-the-wall (in a good way) samples and arrangements that make Sunrise/Sunset succeed at every level.
Here's hoping that Christian hip-hop enthusiasts—both old-school and new—will appreciate this project and embrace it for what it represents: a testament to how much hip-hop, especially that of the underground kind, has progressed.