Sunrise to Sunset
reviewed by Andree Farias

Copyright Christianity Today International

2005

1 Jul

COMMENTS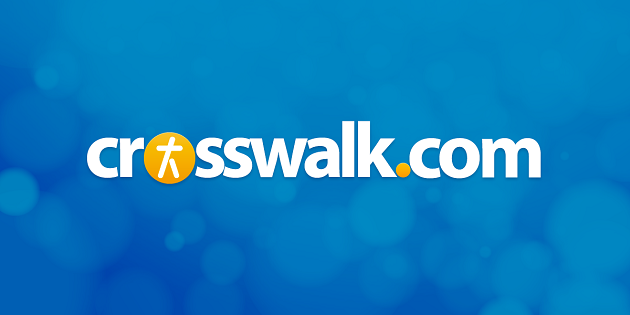 Sounds like … guitar-driven guy-pop a la Jack Johnson, Jason Mraz, Shawn McDonald, and tobyMac's softer side, plus the catchiness of Sugar Ray and early Beck
At a glance … though it's basically just a stylistic revisiting of his 2003 debut, Paul Wright does on occasion serve up a couple of surprises
Track Listing
Heaven
From Sunrise to Sunset
Take This Life
Come Around
I Can Feel Your Love
Spirit Move
Resurrection
Burrito Boy (interlude)
Walking on Water (Surfah Girl)
Acoustic Rhymes
Thank You
As Paul Wright shared in his national debut Fly Away a couple years ago, he's "a West Coast kid living in Nashville." He loves the beach, God, flip-flops, his guitar, hip-hop (at least his version of it), and hanging out with friends—basically, anything involving summer sun and fun. That's all well and good, but Fly Away was released in the winter—hardly the right season for a seashore sonic adventure.
Luckily, From Sunrise to Sunset—Wright's sophomore project—gets a summer release, and his songs make all the more sense in seasonal context. In many ways, his approach to music hasn't changed much. He calls it "folk-hop," but it's more like guitar-pop, sort of a mix between Jack Johnson and Jason Mraz with a bit of the hip-pop slant of his Gotee boss tobyMac. But the comparisons are more applicable to Wright's style rather than his substance, as many of these songs are simply straightforward faith statements set to a catchy, acoustic vibe. At times he recalls Shawn McDonald, especially when he's solo at the guitar with a lone backbeat, as in the title track or the album closer "Thank You."
The McDonald connection is apt not only because they're both originally from Oregon, but because they also share Christopher Stevens as producer. Stevens' approach to music is clear-cut: All you have to do is play the guitar, and he'll hook you up with all sorts of blips, beats, and keyboard loops to make your song sound cool. It's a technique that works, particularly for Wright's type of music—ultra-accessible tunes with poppy hooks and indelible melodies.
But although the hooks abound, Sunrise falls short in the same was as its predecessor: Wright once again sacrifices lyrical depth at the expense of catchy melodies. Nothing wrong with wanting a radio hit, but when melody takes precedence, the message can suffer. The title track, for example, is impossibly singable throughout its three-minute-plus duration, but the lyrics are almost an afterthought. In a call-and-response manner, the chorus goes something like, "Say ah yeah (ah yeah)/Say alright (alright)/Every sunset (sunset)/Every sunrise (sunrise)." A song later, "Take This Life" trips on a similar stone: "Take this life, make it yours/Do what's right, oh Lord/You got to take this take this life/You got to make it, make it right." They are effective choruses, though, as they stay ingrained in your memory and become almost impossible to shake off.
The good news is that Wright seems to recognize this tendency toward routine and simplicity, and wisely changes up the formula for the second half of the record—trying different things like messing around with minor-to-major chord changes ("Spirit Move"), turning in believable reggae performances ("Resurrection"), adding in a bit of humor ("Burrito Boy"), and exploring in more detail his hip-hop inclinations ("Acoustic Rhymes").
It's nothing earth shattering, but it's undeniably likeable. More demanding listeners may not tolerate a line like, "Without Your love, I'd be dead/But instead I'm alive," but teens may like it because it's immediate, faith-affirming, and perfect for the summer. Like Beach Boys circa "I Get Around" or "Surfin' U.S.A.," summer music needs not be profound or philosophical to be timeless. Not that Wright has accomplished that level, but here's hoping his sunny anthems one day give way to the sophistication of Pet Sounds or "Good Vibrations."
© Andree Farias, subject to licensing agreement with Christianity Today International. All rights reserved. Click for reprint information.