Surrounded By Mercy
reviewed by Russ Breimeier

Copyright Christianity Today International

2003

1 Aug

COMMENTS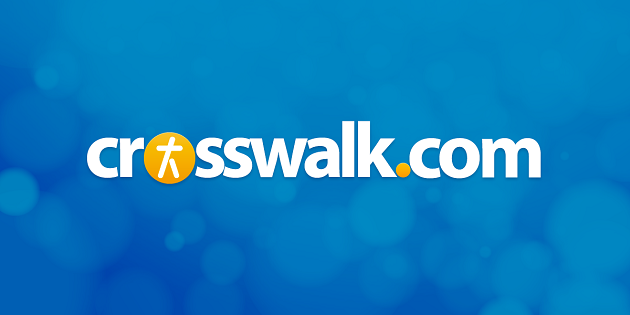 Sounds like … the veteran recording artist's acoustic adult contemporary sound in a live worship setting, reminiscent of Rita Springer and Jami Smith
At a glance … it doesn't quite distinguish her as a uniquely gifted worship leader, but Kim Hill's album does offer some dynamite moments of praise to the Almighty
Veteran recording artist Kim Hill's career has been somewhat sporadic over the last ten years. In the mid-'90s, she crossed over to the country scene with So Far, So Good. A few years later, she returned to Christian music with a newly kindled passion for worship music, releasing two solo albums in short time (The Fire Again and Arms of Mercy). Hill also was invited to lead worship at the inaugural Renewing the Heart women's conference, sponsored by Focus on the Family. She's been working mostly under the radar these last few years, busying herself with mothering her two sons and leading worship for Renewing the Heart, Women of Virtue, and Moody Bible Institute conferences.
Surrounded by Mercy is Hill's first national release in four years, representing her continued service as a worship leader. Her previous worship albums are among her best sellers, and those were before the market's current fascination with the worship genre. This disc, recorded "live in the studio" with simulated audience response, offers a recurring theme of being created and renewed to worship the Lord. Many of the new songs are rather average, such as "Glory to You" and "Born to Worship (co-penned by Kate Miner), typical of what you'd expect from Vineyard, Maranatha, and Hillsong albums. "More Like You," written with the band's keyboardist Jamie Kenney, offers more simple acoustic pop in a plea for God to shape us into his likeness: "Strengthen me according to Your promise/Renew me with the fragrance of Your Word/Hold me up, if the water overtakes me/That I may give You praise."
Among the better original tracks is "Your Mercy," co-written with acclaimed worship leader Rita Springer. The beautifully written ballad offers genuine humility toward God's unfathomable grace, with Hill even trying her hand at the worshipful ad-libbing Springer is known for. "Be Lifted Up" was written with Scott Krippayne; you can hear his pop influence with a melody that's easy enough to learn: "My spirit cries out to You/Desperate to find a new way to praise You for all that You are." Honest words from a worship songwriter. Then there's "Fill Me Now," a piano ballad stunning in its intimacy-reminiscent of and as effective as "Spirit of the Living God."
It's been said that Hill is better at song interpretations than at songwriting, and that seems to apply to most of the cover tunes on Surrounded by Mercy. Especially exuberant is a soulful cover of Ashley Cleveland's "Revive Us Again." Hill's voice is perfect for the bluesy hymn of praise, enhanced by tight backing harmonies, aggressive drums, rhythmic piano, and a funky blues riff. There's also a terrific new rock worship song called "Cry Out Your Love" by Jeff Moore (a worship leader from Texas, not popular recording artist Geoff Moore). Though it offers all too familiar phrases of "Lord I worship You" and "I cry out Your name," the catchy melody and infectious rock groove is fun enough to make this a popular favorite.
There's also a predictable but suitable cover of Chris Tomlin's soaring "Famous One" and Todd Proctor's divinely romantic song of praise, "Love You More." Hill presents a simple acoustic pop rendition of John Barnett's well-known "Holy and Anointed One," a song so simple, it's pretty hard to do it wrong; to her credit, Hill offers some moving, soulful ad-libs. Less effective is her arrangement of the hymn "My Jesus I Love Thee," which alternates verses with the increasingly popular "You Are So Good to Me." It's wonderful so many are being blessed by that latter song (including its authors, Waterdeep and 100 Portraits), but Hill doesn't offer anything you haven't heard already from Amy Grant or Third Day in concert. In fact, the two songs don't really mesh together, with the two verses of the hymn to Christ interrupting the flow of the other song's praise to the Trinity, leaving out the verse for the Holy Spirit in the process.
What specifically distinguishes Kim Hill as a worship leader? Her approach and outlook to worship is refreshing and genuine, but that's not an exclusive trait, as evidenced by Rita Springer, Darlene Zschech, and Kathryn Scott. Truth be told, though, there's no reason to be any more critical of this album than Michael W. Smith's wildly popular Worship albums; you could say Hill is more creative since she offers original songs. While there's nothing particularly unique here, Surrounded by Mercy does offer some truly dynamite and inspiring moments of worship.