Take Me Away
reviewed by Russ Breimeier

Copyright Christianity Today International

2004

1 Feb

COMMENTS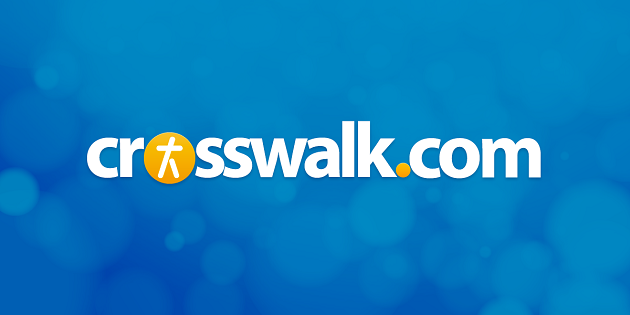 Sounds like … classic rock and worship that resembles Sheryl Crow, Jennifer Knapp, Alanis Morrisette and Janis Joplin
At a glance … though the songs lean toward the generic side and bleed together, the quality of Kelly's voice and the honesty of her worshipful lyrics make that irrelevant
Track Listing
With You
Forever
Take Me Away
Living Hallelujah
Life Is
More Than Anyone
Matter of Time
Faithful Father
Please Forgive Me
All I See
There's a lot of buzz surrounding Sarah Kelly, and it's very easy to hear why. But first some background. The reluctant artist from Rockford, Illinois, started writing songs at the age of seven. It wasn't long before her music was used in her church's worship services. Her skills continued to develop, even as she worked her way through college by teaching piano. Her youth pastor eventually approached her to lead worship, and after wrestling with insecurity for a year, she finally accepted. For four years, she served as worship leader for Master's Commission, a discipleship-training program for college students. Since then, Kelly has recorded four independent projects before finally settling with Gotee to distribute her latest, Take Me Away. Produced by longtime friend Jeremy Hunter, the album's worshipful ten tracks were all written or co-written by Kelly.
What stands out most clearly is her strong voice. Seems like most female vocalists in Christian music these days are either altos or wispy, pristine sopranos. That's why Kelly's powerhouse throaty soprano has impressed many. Natural comparisons have been made to Jennifer Knapp, Sheryl Crow, and Janis Joplin (whom Kelly could almost surely imitate with dead-on accuracy), primarily because they're also guitar rock acts. Some lesser-known but better comparisons include Dolores O'Riordan (The Cranberries), Louise Fellingham (UK worship band Phatfish), and Alanis Morrisette (at least her softer vocal style). It's bold and powerful, but also clear and vulnerable at times. She never really screams, but there's definitely some grit and strength. Just when you think you have her range pegged, she'll surprise you by taking her voice up to new heights. Sarah Kelly is without a doubt one of the best female rock vocalists to hit the scene in some time.
The songs themselves also have some range, allowing Kelly to fully demonstrate hers by alternating between intimate pop worship and classic guitar rock. There is a simple rawness and honesty to her writing that is appealing. Cut from the same cloth as Todd Agnew last year, it's simple and light without sounding generic. The title track and first radio single is a soaring rock ballad and a plea for God's presence that perfectly summarizes Kelly's skills as a vocalist and songwriter: "There's been so many times I have prayed/To hear You speak my name/And though I've never seen You face to face/I search for You everyday." Once you hear it, you completely know what to expect from this album. The exception is the incredible ballad "Living Hallelujah"—beautifully performed, dramatically written, and potent worship: "I am healed and I'm forgiven/I am free because I'm living/Hallelujah, Hallelujah/May everything about me be Hallelujah to my King."
I hate to nitpick with such a promising new talent, but despite Kelly's strengths, I had to dock half a star for the album's generic flatness. Aside from the tremendous voice, there aren't many hooks to be found. While there aren't any bad tracks on the album, there's not much in the way of highlights either. One song is generally as good as another, with "Please Forgive Me" distinctly standing out only for its slow ¾-time blues-rock feel. Also be aware that Take Me Away was originally recorded as an independent project—the production is slightly less than one might expect, and yet it's also refreshing to hear an album that doesn't rely on the same bells and whistles found on most albums.
But don't let those things keep you away. The likeable worship sound and Kelly's amazing voice are enough to impress most, and unlike the sea of forgettable worship songs these days, those on Take Me Away could very readily catch on with youth groups and a young adult audience. This is a very good start that bodes well for Sarah Kelly's future.