Tales of the Knife
reviewed by Russ Breimeier

Copyright Christianity Today International

2003

1 May

COMMENTS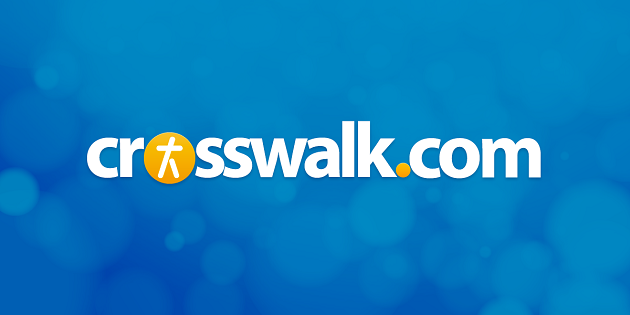 Sounds like … thunderous nu-metal in the same style of Linkin Park, 38th Parallel, Deftones, Pax217, and 12 Stones
At a Glance … Lucerin Blue is a solid enough rock band, but they sure sound a lot like numerous other bands that have jumped on the hardcore nu-metal bandwagon
Canadian band Lucerin Blue began life as Natural Saint in 1997. In the years since, they've gradually earned an audience in the alternative Christian rock scene, leading to a record deal with Tooth & Nail for their major label debut, Tales of the Knife. Comprised of primary songwriter Justin Morgan (vocals, guitar), Nathan Byle (guitar, vocals), Paul Renick (bass, vocals), and Ryan Turner (drums), Lucerin Blue describes their sound as a unique blend of power pop, metal, and hardcore.
I think, however, that our definitions of unique may differ slightly. The aforementioned power pop influence is virtually non-existent on Tales of the Knife. Yes, there are some melodies to be heard, but Lucerin Blue doesn't sound anything like such power pop staples as Jimmy Eat World, Foo Fighters, Zwan, Sanctus Real, or Weezer. The metal and hardcore influences, on the other hand, are very present, but it certainly doesn't make them unique. It's been dubbed nü-metal and it's been popular for five years now. Perhaps you've heard of bands like Linkin Park, 38th Parallel, Deftones, Pax217, Chevelle, 12 Stones, Korn, and Pillar? Lucerin Blue falls in the same ballpark, with Justin rapping and screaming as much as singing.
Relatively unique to Lucerin Blue is the sense of progression. The song sequencing on Tales of the Knife is key, evolving from despair to hope over eleven tracks. "Game" begins the album with a dark and haunting piano melody, evolving into Lucerin Blue's standard nü-metal sound to express the struggles of life and love: "The place that we dreaded/Well, we're finally here/The air felt good on the way down/The tears in your eyes/God take them away." Justin seems to be challenging a friend or loved one to join him in the pursuit of hope and meaning on "Chorus of the Birds," and "Made Made Weapon" could be about the inherent sinful nature of humanity: "You'll find yourself walking, breathing in the casing of the man-made weapon/It's in you, it's in me."
The Christian themes become less subtle as the listener reaches the middle. "Find Me" is an intense plea for salvation: "Let me say won't you please find me/No we're not wasting time/And no we won't give up and die/You gave us a voice and we've got words/It's time to rise up against the tide of words that kill." With the dark and thunderous guitar rock of "Black Pyramid," the band challenges us to reject the ways of the world and embrace the salvation freely offered through Christ: "The pleasures of life are too much for one shoulder/Try and drop the weight you can't hold it/Why oh why can't they see/The nail scarred hands that are waiting so patiently."
Things become even louder on "Sunset Blvd," which challenges the lost and desperate to go to a place they'd never expect to find themselves—the loving arms of God. The song almost sounds like something Reese Roeper (Five Iron Frenzy, Brave Saint Saturn) would sing with a metal band. With "Sunset Blvd" pointing the way, "Superstar" expresses resolve to abandon the delusion of a sinful life: "I'm going to seek You like a freight train/Flying through the night, I'm about to take flight/'Cause I found the Light/I'm moving forward in what I know is real." The darkly-hued but comforting power ballad "Cold" offers a glimpse of hope ("Get up it's time to go/The golden door is open/There is a place on the other side to hide."), and the bombastic metal of "Off the Mark" exemplifies passionate surrender.
This album's not for you if you're tired of the usual screaming and rapcore. There's plenty of this music to be found nowadays, and, quite frankly, one track begins to sound like another by the end of Tales of the Knife, despite multiple listens. It generally lacks any sense of musical highlight to the sound, opting for one heavy nü-metal anthem after another. If that sounds like your cup of tea, then definitely check this out, because Lucerin Blue is a solid band, strong from all sides. None of the tracks are weak, and the spritual progression expressed throughout does make the album a bit stronger than average. And, thank goodness, they don't close with the cliché of a soft-power ballad like so many of their contemporaries. There's not a lot here (good or bad) to make Lucerin Blue stand out. It is simply what it is—predictable, well performed, and generally accessible nü-metal.