The Afters Only Getting Better on OK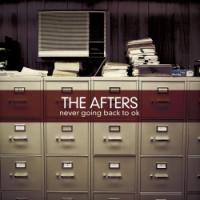 Artist: The Afters
Title: Never Going Back to OK
Label: INO
Think of the career trajectory of Switchfoot: If you need a reference point for the musical progress of The Afters from the band's debut to the follow-up, Never Going Back to OK, that's a good place to start.
Just as Jon Foreman and company moved from the fun and formulaic radio rock of their early days to the creative musical force they've shown themselves to be, so The Afters seem to be headed in the same impressive direction.
"The Secret Parade" establishes new levels of musicianship, cohesion, production and experimentation from the outset. Familiar trends follow with a title track that could easily be an outtake from the debut. Still, "We Are the Sound" and "Falling into Place" maintain the buoyant spirit amidst new and uncharted sonic waters. The result is an edgier band that manages to maintain secure melodic footing.
The band speaks of obvious spiritual themes on Never Going Back to OK, but it's clear there's a musical statement being played just as loud as the lyrics. The Afters seemed to hold all the right cards after a stellar debut, and this album is better in every way.

View The After music videos at Godtube.com!




© 2008 CCM Magazine. All rights reserved. Used with permission. Click here to try a free issue.