The Art of Translation
reviewed by Russ Breimeier

Copyright Christianity Today International

2002

1 Aug

COMMENTS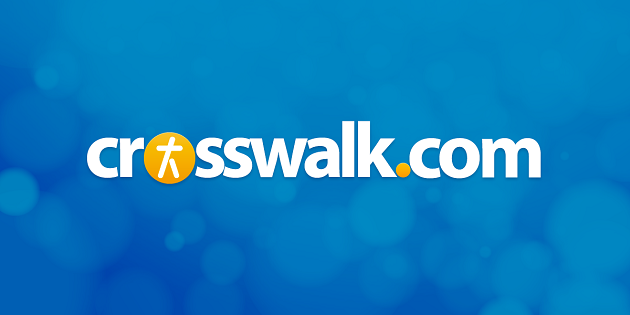 Sounds like … the best hip-hop you'll hear in Christian music this year, featuring the same quality as Toby Mac's solo album but much more authentic to the genre
At a Glance … fueled by witty and intelligent lyrics, unforgettable hooks, and incredible production, you'll be hard pressed to find a better hip-hop album in Christian music (or mainstream, for that matter).
The hip-hop duo GRITS (Grammatical Revolution In The Spirit) got its start in the early '90s when Coffee (a.k.a. Stacy Jones) and Bonafide (Teron Carter) met after they each moved to Nashville. They gained a following in the Nashville hip-hop community (yes, there really is such a thing), then signed with Gotee Records and released their 1995 debut, Mental Influences. The album reflected the fusion jazz hip-hop sound made popular by De La Soul and Digable Planets. They followed up with 1997's Factors of Seven and 1999's Grammatical Revolution, which was widely considered to be their breakthrough album. Their music has earned regular rotation on BET and MTV2, and, impressively enough, they earned a 1999 Billboard Video Award for "They All Fall Down." Coffee and Bonafide's skills haven't gone unnoticed in the hip-hop community either, as they've shared the stage with the likes of De La Soul, Outkast, A Tribe Called Quest, and Ice Cube. They've even been featured on Sway & Tech, the internationally syndicated morning hip-hop show widely recognized as a trend-setter in the genre (in fact, Sway is now the main hip-hop correspondent for MTV). GRITS is clearly the front runner in making Christian hip-hop relevant to the culture. If you didn't believe that before, you will after listening to their latest, The Art of Translation.
At the very least, The Art of Translation is the best-made Christian hip-hop album of 2002, if not one of the best in the last ten years. Every drum loop, programming effect, keyboard sound, and electric guitar is perfectly mixed. While their earlier albums favored more of a fusion jazz hip-hop sound, the latest from GRITS is more a blend of hip-hop with funk and rock, though not at all like the rapcore sound of Toby Mac and P.O.D. The songs are laden with hooks, both melodic and instrumental. On top of that, the artistic roster at Gotee is like one big happy family, so you'll find cameos from nearly every one of their artists – Out of Eden, John Reuben, newcomer Nirva Dorsaint, and of course Toby Mac (whom GRITS introduces in a song with a clever nod to his Momentum album). Even the decidedly non-R&B vocals of Jennifer Knapp make a soulful appearance on "Believe," which takes inspiration from 2 Timothy 4:1-5 and reminds Christians to be prepared to answer to others about our faith.
Using scripture as a launching point for creative and original expressions of the Truth is a skill GRITS excels at. In "Ooh Aah," featuring Toby Mac's cameo, the duo uses Romans 8:26 to talk about the challenging times when we aren't even sure what to petition of the Lord. A wild funk hip-hop groove highlights "Get It," which challenges Christians to take The Great Commission of Matthew 28 seriously using the talents and skills God has entrusted to each of us. "Love Child" draws inspiration from Psalm 127:3 to express the blessing of children, reminding listeners that they're vital to God's plans and that we need to love them as much as he does. In "Be Mine," they reiterate the biblical truth that marriage is the perfect analogy of Christ's love for the church. In stark contrast, "Video Girl" (which begins with a very funny and satirical introduction) tackles the lustful exploitation of the fairer sex in music videos. In all these songs, GRITS adapts scripture and infuses the message with clever rhymes and the occasional use of wit and satire. Even the closing title track is poignant, featuring a minute of multi-lingual musings that at first seems unintelligible. The track closes with Latin, repeating the word "Gloria," and suddenly that one word puts all the languages into worshipful context.
For most though, the appeal of The Art of Translation is in the excellent production and hooks. This is a fun album, and you'll know it from the opening track (and first single), "Here We Go." This slamming Afro-Cuban-flavored party groove celebrates the promise of eternal life we have in Christ. Highlighted by a fast rock groove and electric guitars, GRITS rocks with authority in "Seriously," which reflects the duo's commitment to their ministry and to combating the pessimism of this world with positivity. A catchy rock hook is also at the heart of "Make Room," a call for Christians to be present and effective in our culture. Coffee and Bonafide have the most fun on "Tennessee Boys," a stompin' anthem in honor of their home state. I wouldn't be surprised if this became a regular at home games for Titans football.
I have an appreciation and understanding of hip-hop, though I don't typically listen to it in my free time. I lovedThe Art of Translation. So many hip-hop artists (both Christian and non-Christian) are guilty of self-absorbed lyrics, with lyrics focusing on their own artistic ingenuity or their such as "I'm so clever and talented" or "my record label doesn't give me enough money." There's substance to GRITS' lyrics, and while they're ministry focused, they never resort to clichés. Top that with a load of memorable hooks and incredible production, and you've got the best-sounding album GRITS has ever made. Whether or not it's their best overall depends on your preferences for lyrical subject matter, and some may prefer the fusion jazz of their earlier works. But I can't think of a Christian hip-hop album that's sounded more professional. If The Art of Translation doesn't make Christian hip-hop viable, I'm not sure anything will.