The Best of Sixpence None the Richer
reviewed by Russ Breimeier

Copyright Christianity Today International

2004

1 Oct

COMMENTS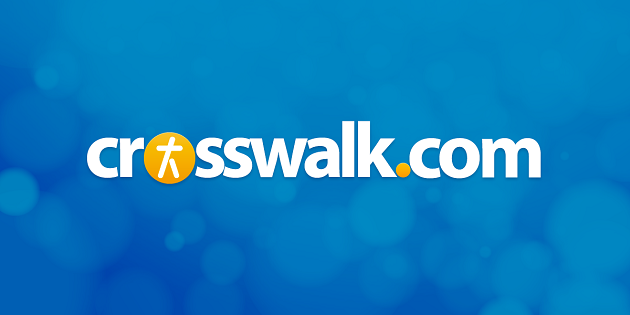 Sounds like … sophisticated and melodic pop/rock that resembles everyone from 10,000 Maniacs, The Cranberries, and Innocence Mission to The Corrs, Dido, and Plumb
At a glance … this compilation offers something worthwhile to both longtime and casual fans with a mix of originals, covers, radio hits, and rarities
Track Listing
Loser Like Me
Us
Too Far Gone
The Ground You Shook
Kiss Me
Breathe Your Name
Melody of You
Dancing Queen
Don't Dream It's Over
There She Goes
I Need Love
I Just Wasn't Made for These Times
Breathe
Brighten My Heart
Angeltread
Within a Room Somewhere
Trust
Kiss Me (Japanese single)
Friends, we gather today to pay tribute to something of an enigma in Christian music. After earning a reputation as one of the genre's most important bands during the '90s, Sixpence None the Richer announced their retirement in early 2004. Sixpence was plagued by record label conflicts over the years, resulting in a revolving door of musicians with only the core of vocalist Leigh Nash and guitarist/songwriter Matt Slocum remaining intact. It's also amazing to consider the legacy Sixpence has left with just four albums, an EP, and a short list of radio success. This is a band highly acclaimed for its heady artistry, yet best known for a silly love song and a couple of cover tunes featured in teen flicks and WB television dramas.
Nevertheless, Slocum and Nash proved a potent and influential alternative pop/rock combination in their decade together, and their parting gift to fans is The Best of Sixpence None the Richer, an appropriately unusual but generous 73-minute retrospective. The essentials are all here, most notably the romantic smash "Kiss Me" and the cover of The La's "There She Goes" off of the breakthrough 1997 self-titled effort. From 2002's critically acclaimed Divine Discontent are "Breathe Your Name" and a faithful version of Crowded House's signature song "Don't Dream It's Over." Christian music radio regulars will also appreciate the inclusion of "Brighten My Heart" from the multi-artist Exodus worship project, as well as the beautiful ballad "Breathe" from 1999's Streams recording.
That sums up Sixpence's radio success, begging the question of how to best fill the compilation's remainder. For starters, the producers would be remiss in ignoring the band's early career and other fan favorites. Again, the key songs are here with "Angeltread" and "Within a Room Somewhere" from 1995's This Beautiful Mess, as well as "Trust" from 1994's The Fatherless and the Widow. (It should be noted, however, that the CD's track listing is incorrect. The disc includes the band version of "Trust," and unfortunately not the better, quieter "reprise.") Another smart inclusion is the gorgeous, poetic song of surrender "Melody of You" from Divine Discontent.
From there, Sixpence's "best" would be pretty subjective. This band has juggled two audiences-those who appreciate them for their artistic inventiveness, and those who liked their rich sense of pop interpretation. The latter will be satisfied with the inclusion of the radio singles. Those that love Sixpence for more than that probably already own the few albums. If you prefer Sixpence's older stuff, you may want to seek out 1999's poorly conceived Collage: A Portrait of Their Best, which might be seen as a fair companion piece to this new set. If this were any other band, they should go ahead and throw a couple of lesser-known favorites in the mix. But unlike most artists, Sixpence has recorded a lot of material for various soundtracks and multi-artist recordings, so why not take this opportunity to say goodbye to fans with a parting gift?
As such, we've got a bevy of rarities here. Among the three unreleased tracks is the Beatle-esque "Loser Like Me," a song of unconditional love that fits the Christ-like model of grace. "Us" is pop/rock ear candy, a Divine Discontent orphan about perfect love that seems more earthly than divine. And "Too Far Gone" is a dark and moody plea for salvation from isolation that's initially driven by piano and drum machine before building into a full band guitar solo. "The Ground You Shook" is also included, a gentle memorial to the late Bob Briner from the Roaring Lambs tribute album. Sixpence also paid tribute to Brian Wilson with other Christian artists in 2002, providing a cover of "I Just Wasn't Made for These Times." The excellent rendition of Sam Phillips' "I Need Love" comes from the Here on Earth soundtrack, and the surprisingly faithful version of ABBA's "Dancing Queen" come from the soundtrack for the Nixon spoof Dick.
The only waste of space is a Japanese language version of "Kiss Me," though it does prove that Nash can sing anything beautifully. There will undoubtedly be purists quibbling that this album does not truthfully represent the band's best, just as there will be some who feel that worship songs and "Dancing Queen" have no business being on the same CD. For most, however, this is the rare hits collection that provides something worthwhile to both casual and diehard fans. Due thanks should be given to the producers for working with all the different record labels and copyright owners involved to provide a quirky, eclectic, and engaging final testament to a similarly quirky, eclectic, and engaging band.