The Bird and the Bee Sides
reviewed by Russ Breimeier

Copyright Christianity Today International

2008

1 Jul

COMMENTS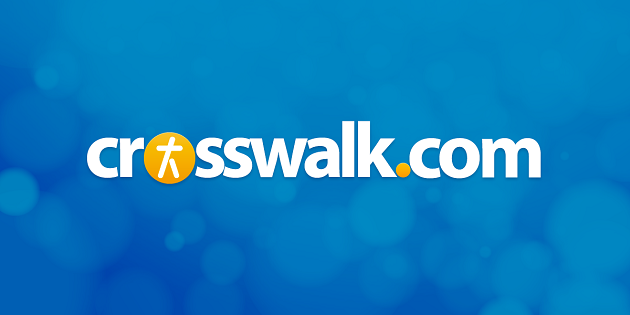 Sounds like … an eclectic blend of power pop resembling Fountains of Wayne and Jimmy Eat World, with the piano pop of Ben Folds, the punk rock of MxPx and Green Day, and even some alt-country for good measure
At a glance … defying all rarity album conventions, The Bird and the Bee Sides impresses in both quality and quantity, offering a mix of leftovers, alternate versions, and new songs that demonstrate where Relient K is headed as a band
Track Listing
Where Do I Go From Here
The Scene and Herd
At Least We Made It This Far
The Last, The Lost, The Least
The Lining Is Silver
There Was No Thief
No Reaction
Curl Up and Die
You'll Always Be My Best Friend
There Was Another Time in My Life
Beaming
I Just Want You to Know
Bee Your Man
Up and Up (acoustic)
Wit's All Been Done Before
The Vinyl Countdown
For the Band
Nothing Without You
A Penny Loafer Saved Is a Penny Loafer Earned
Five Iron Frenzy Is Either Dead or Dying
Five Iron Frenzy Is Either Dead or Dying (ska version)
Who I Am Hates Who I've Been (acoustic)
Here I Go (demo)
The Stenographer (demo)
Jefferson Aeroplane (demo)
Hope for Every Fallen Man (acoustic)
Since their first album in 2000, Relient K has made a habit of releasing a short EP between major releases. But The Bird and the Bee Sides is different than the norm. With 26 tracks spanning 71 minutes, this is considerably longer than the average EP offering around 5 or 6 songs—sheesh, it's also longer than the average album. True to the title, there are several b-sides to be found, as well as demos and alternate versions of previously released songs, but there are enough newly recorded songs to fill a short album. For that matter, with so many different musical styles represented here (including country and reggae), how can we be sure this is really a Relient K album?
All kidding aside, Relient K has gone out of their way here to provide content to their loyal fans. In truth, The Bird and the Bee Sides is really a pair of hefty EPs coupled together for one full-length project. And if that weren't enough for the diehards, there are supposedly additional b-sides available through an online scavenger hunt at the band's MySpace page.
Let's jump ahead to the disc's second half, since it's exactly what most would expect from an album like this. Relient K has gone back and raided their archives, selecting tracks from previously released EPs like 2001's The Creepy EP, 2002's Employee of the Month EP, and 2003's The Vinyl Countdown (released as a 7" record). The songs have been remixed and remastered, polished to improve the sound quality of the rougher tracks.
These songs are fun, but mostly intended as forgettable fluff for fans. The two versions of "Five Iron Frenzy Is Either Dead or Dying" (a cute tribute to the now defunct Christian ska band) total little more than a minute of music. "Wit's All Been Done Before" and "For the Band" are enjoyable reminders of the band's earlier, sillier style. "A Penny Loafer Saved Is a Penny Loafer Earned" is an editorial on a fashion trend and "The Vinyl Countdown" is a clever history lesson for the MP3 generation. But none of these songs are as good as the band's primary material, instead serving to remind us just how far Relient K has come in the last five years.
Better still are acoustic versions of the recently released songs "Who I Am Hates Who I've Been," "Up and Up," and the iTunes b-side "Hope for Every Fallen Man." As with the more widely released Apathetic EP in 2005, these show a new side of the band, opting for a quieter acoustic pop style that compliments Relient K's power pop and punk—enough to make me wish the band would mix up their sound more.
Sure enough, Relient K does mix things up for the first thirteen songs of this disc, which has been dubbed as The Nashville Tennis EP. Again, it'd be one thing if these songs were quick throwaways or roughly recorded afterthoughts, but several still measure up with the band's best known material. Delivered with lead singer Matt Thiessen's typically clever style, "The Scene and Herd" reconciles the current state of the music industry with the band's gratitude for being able to make the music they love. And "The Lining Is Silver" is a smartly worded expression of changing our lives through love and grace.
There's also variety to these songs, more than any single Relient K album (much less half an album). "At Least We Made It This Far" and "I Just Want You to Know" (an excellent song about differentiating between sharing the truth of the gospel and focusing on being right) both dabble with country, but not purely as much as a pop hybrid reminiscent of Fountains of Wayne or Squeeze. "There Was No Thief" embraces an alt-pop feel previously unheard from Relient K until now, and "There Was Another Time in My Life" finds Thiessen and company giving their best Ben Folds styled piano pop to date.
Throwing in one more gimmick, the other four band members each took a shot at songwriting and lead vocals. For guitarist/banjoist Jon Schneck, it means a silly bluegrass song ("Bee Your Man"), while new drummer Ethan Luck (of Supertones and Demon Hunter fame) yields a short fusion of heavy punk and reggae ("No Reaction"). But founding guitarist Matthew Hoopes offers up the sweet "You'll Always Be My Best Friend" and bassist John Warne (once frontman for Ace Troubleshooter) sounds terrific with the socially conscious "The Last, The Lost, The Least."
All in all, there's plenty to be impressed with on this admittedly disjointed album. Rarity collections are usually geared toward devoted fans, but there's enough here to rank with Relient K's better material. And though the band experiments with styles throughout, it adds character to their sound without abandoning their roots. Additionally, Relient K sounds like it could benefit from continued collaborative songwriting for future projects. The Bird and the Bee Sides will serve as a the perfect complement to the inevitable best-of album for Relient K, but moreover, it comes as a pleasant surprise that so much quality and quantity could be found in a collection of supposed leftovers.
Copyright © Christian Music Today. Click for reprint information.