"The Christmas Blessing" - Another Holiday Hit for NewSong?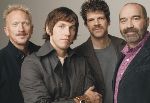 Put on your Christmas shoes because NewSong is at it again, turning those warm, fuzzy holiday feelings into hit songs.

The group known for the tear-inducing seasonal tune "The Christmas Shoes" will debut a new holiday hit-hopeful, a song titled "The Christmas Blessing." You can hear it during CBS television movie of the same name, a sequel to "The Christmas Shoes" which was also a New York Times best seller and a CBS movie of its own, originally airing in 2002.
Catch "The Christmas Blessing" on Dec. 18 at 9 pm (EST/PST) or plan now to program your TiVo accordingly. The film stars the former "Doogie Howser" actor Neil Patrick Harris, along with model-turned-actress Rebecca Gayheart and a special appearance by Rob Lowe, who starred in "The Christmas Shoes."
Those who caught the first movie will know to expect more sentimental seasonal fare, but there is a brand new story involved this time around. We don't want to give away the plot, but the young boy from the original film and song is grown now and meets a young woman with a boy of her own. Over the course of the story, we witness a Christmas miracle and lives are changed.
But NewSong isn't just sitting home glued to their television sets this month. During December, the band will travel to 16 cities for a Christmas-themed tour that also includes Anointed and newcomer Ana Laura.

Then as soon as the holidays are over, it's back on the road. NewSong will take part in the Xtreme Conferences before embarking on their regular January gig, the multi-artist "NewSong Winter Jam."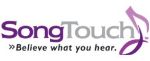 © 2005 SongTouch.com.  All rights reserved.  Used with permission.  Shop for gospel music and Christian church music downloads at  SongTouch.com.