The Creed
reviewed by Russ Breimeier

Copyright Christianity Today International

2004

1 Feb

COMMENTS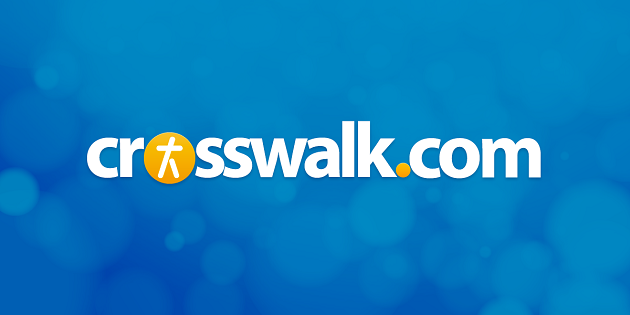 Sounds like … Avalon's usual vocal pop—also heard from Christian groups like 4Him and Point of Grace—but without the over-the-top dynamic arrangements
At a glance … predictable pop production and simplistic lyricism unfortunately add up to Avalon's least interesting album yet
Track Listing
All
Far Away from Here
Abundantly
You Were There
I Wanna Be With You
Overjoyed
The Creed
I Bring It to You
Good Way
Renew Me
It's been nearly three years since Avalon's last studio album, 2001's Oxygen, but it's not like the popular vocal group with 19 No. 1 hits has been absent. There's been a best-of collection with three new songs (two became No. 1 hits) and a remix album, not to mention solo projects from Jody McBrayer and Janna Long.
Still, much has changed between Oxygen and The Creed, Avalon's sixth studio effort—enough to leave some wondering if this is the same group anymore. Cheri Paliotta left Avalon in 2002, replaced by Melissa Greene, who until now has only sung on the new tracks for 2003's hits album. Then founding member Michael Passons left in '03 to pursue other interests, replaced by Janna's husband, longtime solo artist Greg Long, who is also releasing a solo album in February 2004.
Additionally, The Creed marks the time members contributed to the songwriting process, collaborating with familiar names like Ian Eskelin (All Star United), Dan Muckala, Ben Glover, Will Owsley (Amy Grant, Kevin Max), and Cindy Morgan. Because they're listed as co-writers on a couple of tracks, this album is said to be Avalon's most personal, but I wonder if listeners will even notice a difference.
Yet the more things change, the more things stay the same. The Creed was helmed by the same three producers who've worked on Avalon's previous releases: Charlie Peacock's programmed adult contemporary, Brown Bannister's sweeping pop/rock, and Tedd T.'s electronic dance-pop. It may partly explain why this new recording sounds so old hat. Say what you will of Avalon's past albums, but each one surpassed the last in energy and production quality. By going for a "more mature" sound, Avalon has stripped itself of anything new or surprising, resulting in an adult contemporary pop project that they could have recorded five years ago.
The songs revolve around themes of surrendering to Christ and weathering the storms of life. First radio single "All" is focused on the former, and it sounds like any number of Avalon's unreleased songs. "Far Away from Here" is about the hope of heaven, and it makes MercyMe's "I Can Only Imagine" seem downright creative and cerebral: "Tell me is there such a place/Where hearts are never broken/Dreams don't die/Souls are never searching/Crying out for a reason why/And love is everlasting."
Looking for more of the group's trademark power ballads? You've come to the right album with no less than five, although most aren't as memorable as past Avalon hits. Except for another fine vocal performance from Janna, "Abundantly" is nothing that hasn't been heard before musically or lyrically. The title track contrasts our doubts with the faith we can rely on, and "Renew Me" is an unremarkable sounding prayer of restoration that does feature some decent vocal improvisations towards the end. Contrast those with the album's best track, the comforting "You Were There," featuring a stellar vocal by Jody and a dramatically effective arrangement. While the chorus is a little overly repetitive, the song succeeds in humanizing the great Bible stories of overcoming adversity, reminding us that God is present for our trials.
The Creed does at least benefit from some fair-but-energetic tracks, like "I Wanna Be with You," sung by Greg and reminiscent of FFH in sound and title. The rocking chorus is kind of fun, belying the Will Owsley influence. There's also an improved remake of "Overjoyed" from Janna's 2002 solo album that benefits from stronger production, and the funky R&B of "Good Way" is surprisingly reminiscent of Souljahz. These four vocalists know how to "sell a song" in their vocal performances, something clearly appreciated today with the popularity of Josh Groban and "American Idol." They blend well together and they've put out another glossy pop album that expresses their faith in the simplest of words. That's sufficient for most fans, but others will deem The Creed just another bland Christian AC pop album—despite the vocals and energy, it feels like Avalon has run out of steam for the first time.