The Elms Check in to "The Chess Hotel"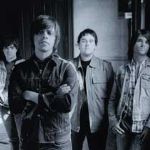 "The town I live in just isn't 'the scene,'" says The Elms' singer Owen Thomas. "Nobody's wearing leather pants, and it's not the hipster part of America. It's the real-life, non-delusional part of the States."
The Elms, a foursome of brothers and best friends, claim the same hometown as John Cougar Mellencamp, namely Seymour, Indiana. Whereas the Coug painted his own pictures of Midwest life in the songs "Pink Houses" and "Small Town," the Elms reflect their heartland experience through the prism of youthful angst and elusive opportunities.
Fortunately, their rookie release, "Truth, Soul, Rock & Roll," struck such a chord with today's "small town" teens that opportunity came to the band. The Hoosier State sons landed a major label deal with Universal South Records and recently released their sophomore disc, "The Chess Hotel." Moreover, the new album not only retains that Elms sound – classic rock mixed with Brit-pop sophistication – but it also digs deeper into their powerful perspective.
"There are millions of American people who, by and large, are victims of circumstance," Thomas explains. "Where Mellencamp celebrated small town life, I think we expose it a little bit."
The Elms capture these feelings throughout the album, from the title track to the lead single "Nothin' to Do With Love." The band does this lyrically, of course, but also sonically.
The singer concludes, "Listen to songs like 'The Chess Hotel' about blue-collar burnout, or songs like 'Makes Good Sense' or 'The Towers & The Trains.' For those songs to come at you from 50 sonic angles makes no sense. We wanted people to feel the raw sentiments of our town and the raw sentiments of real life for the bulk of Americans. The sound needed to come right up the middle of the speakers."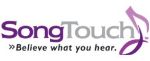 © 2006 SongTouch.com.  All rights reserved.  Used with permission.  Shop for gospel music and Christian church music downloads at  SongTouch.com.