The Elms, Sara Groves, and Twila Paris - Jan 27 News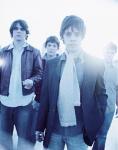 THEY'RE SPEAKING IN TONGUES AGAIN – We're talking about The Elms here.  Four young, strapping lads who are tearing up the music scene with their sophomore release, Truth, Soul, Rock & Roll.  And now they've gone and done it.  Their "Speaking in Tongues" video has hit MTV2's "120 Minutes".  So, if you've watched this two-hour show (yes, the Algebra's still rock solid) on MTV this month, perhaps you've seen The Elms on there.  But…if you don't have cable, be sure to grab some tix to the 34th Annual Dove Awards in Nashville, Tenn. this April 10, 2003 where The Elms just might win in two different categories:  "Best Rock Song" for "Speaking in Tongues" and "Best Rock Album" for Truth, Soul, Rock & Roll.

AND SPEAKING OF VIDEOS – The lovely Sara Groves has just completed work on brand, spanking new video for "Less Like Scars".  From her August 2002 All Right Here disc, the track was inspired by life after 9/11.  "With every experience in life, we have the choice to approach it saying 'This is going to be the death of me' or 'This is going to make me stronger,'" shares Sara.  "I didn't' want to discount the pain people have experienced, but I also wanted to give God credit for how He transforms and redeems the dark times in our lives."  Click here to watch.  And be sure to catch Sara on the "I Worship Tour" this March 13-20, along with Don Moen, Twila Paris, Chris Tomlin, ZOEgirl, Lincoln Brewster and others.  Here's your tour dates link.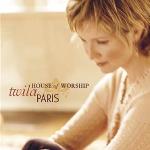 AND THEN SPEAKING OF WORSHIP - Relatively new Mommy and powerhouse songwriter Twila Paris is getting her i's dotted and her t's crossed for her upcoming House of Worship project on Sparrow Records this coming March 11.  (For the newbies out there…if you're not familiar with Twila, she's responsible for great worship songs like "He Is Exalted", "Lamb of God", "We Will Glorify", and more.)  HOW contains 10 all-new worship songs that are destined to be classics in your house of worship as soon as there's a next hymnal printing.  "I pray that more than ever God will lead each of us into a place of true worship," says Twila, "that we will encounter His presence and power and that His desire will be accomplished in us."