The Grammy Awards Need To Get A Clue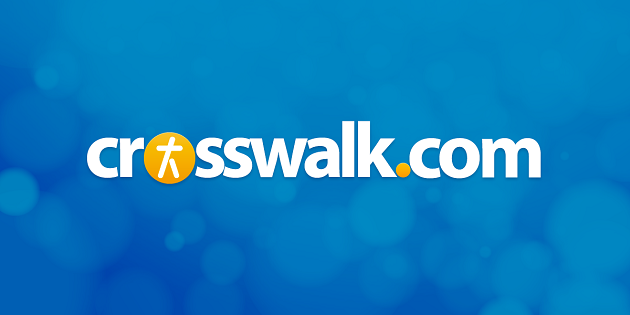 The same organization that showed fans how out of touch it was with the music scene by giving dinosaur rockers Jethro Tull a nomination in the best hard rock category a decade ago is at it again.
This time NARAS (National Academy of Recording Arts & Sciences) continues to show its ignorance of current trends by continuing to grant Grammy "Gospel" nominations and awards to artists who happen to have a deep Christian faith and have signed with record labels that are aligned with the CCM, or contemporary
Christian music
, industry.
Among the nominees in the so-called Gospel category at the Grammys this year are Jennifer Knapp, Jars of Clay and Third Day -- bands that play pop/rock music, not Gospel music.
In short, NARAS has confused those who proclaim the Gospel in their music with a style of music called Gospel.
When will they get it straight and mainstream these artists so that they can be recognized (or not recognized, if their music isn't good enough) in the category that best describes their music instead of their beliefs?
Accomplishing this will be a difficult task, since there are two powerful forces at work that like the status quo. Some of contemporary Christian music's industry folk, who care more about enlarging their artificial genre than allowing their artists to be heard by the mainstream
culture, are fine with the arrangement. It allows the genre to grow and gets the word out to more true believers, who just don't buy enough of their records. Apparently they don't mind that their artists and their message are marginalized, buried at the bottom of Grammy newspaper coverage and kept off of prime-time TV coverage.
On the other hand, some in the mainstream musical community are fine with it too, for in their view, it keeps those obnoxious religious types out of circulation and, in the case of the Grammys, out of prime time. It's a tidy arrangement, but it doesn't serve fans -- who may not be Christians but may find the music interesting nonetheless -- or artists -- who want to be heard by nonchurchgoers. It's a lousy arrangement that needs to change. Until it does, NARAS needs to know that it looks as ridiculous as it did during the Jethro Tull fiasco.
Perhaps NARAS should just be consistent and sort out artists according to their religious beliefs, place them in the appropriate categories and give out separate awards. They might want to give a "Buddhist Music" Grammy to artists like the Beastie Boys, Courtney Love and
Herbie Hancock, a "Satanic Music" Grammy to Marilyn Manson, a "Mormon Music" Grammy to the Osmonds, should they ever reunite, and other such categories that reflect other artists with deeply held beliefs.
University of California-Berkeley scholar Philip Johnson believes that when Christians cooperate with this type of labeling, it only serves to remove them and their ideas from popular consideration:
"Classifying a viewpoint as religious may have the effect of marginalizing it. A viewpoint is marginalized when ... it is categorized in such a way that it can be excluded from serious consideration. The technique of marginalizing a viewpoint by labeling it 'religion' is particularly effective in late 20th century America, because there is a
general impression, reinforced by Supereme Court decisions, that religion does not belong in public institutions."
Until the affected artists make it clear that they will no longer accept the status quo, nothing will change. Each of these artists have a chance to graciously decline their Grammy nominations and inform their record labels and NARAS that they need to be nominated in the category that describes their music, not their faith. Maybe then, NARAS will figure out that the era of punishing people of faith by sentencing them to cultural obscurity is over.
The one bright spot in last year's list of nominees and an
indication that NARAS may be beginning to move in the right direction was the nomination received by Sixpence None The Richer, a group of dedicated Christians who refuse to be sequestered in Christian America, whose song was nominated in the category of Best Pop Performance By A Duo Or Group With Vocals.
Just as Sammy Sosa would and should have rejected a ridiculous award like "most home runs by a black man" after coming up short in his race with Mark McGwire last year, so artists who have chosen to express their faith through their music, or allowed their records to be distributed to places where some people of faith buy music, should politely sit out the Grammys until NARAS gets it right.
By Mark Joseph
Check out
Mark Joseph's Website
dedicated to the promotion of Christian themes throughout the entertainment industry.