The Great Depression
reviewed by Andree Farias

Copyright Christianity Today International

2005

1 Aug

COMMENTS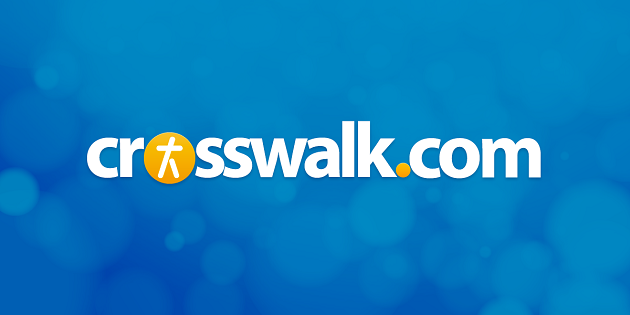 Sounds like … Rage Against the Machine, MewithoutYou, Underoath, and other similar-sounding post-hardcore bands.
At a glance … the raucous Blindside we know and love is still here, but sadly, the sub-par production that accompanies this project brings the excitement level down a notch.
Track Listing
The Great Depression
This Is a Heart Attack
Ask Me Now
We're All Going to Die
Yemkela
Put Back the Stars
Fell in Love with the Game
City Lights
We Are to Follow
You Must Be Bleeding Under Your Eyelids
My Alibi
Come to Rest (Hesychia)
This Time
When I Remember
When Swedish rockers Blindside presented their label debut under Elektra Records and P.O.D.'s short-lived 3 Point imprint, the group seemed poised for big things. The album was well-received by the press and fans, and tours with Linkin Park, Hoobastank, and their benefactors only served to magnify their exposure. But due to massive restructuring at the Warner Music Group, Elektra folded into Atlantic Records, leaving bands such as Blindside lost in the shuffle. Add to that a wrecked tour bus and stolen equipment during 2004's Internal Storm Tour, and it clearly wasn't a sunny year for the foursome.
Yet it wasn't these many misfortunes that inspired the title of Blindside's fifth album, The Great Depression. Earlier this year, vocalist Christian Lindskog and his wife took a missionary trip to South Africa to experience first-hand the different maladies afflicting the continent. They saw how the plights of AIDS and poverty were killing young people in droves, and that struck a chord with them. However, Lindskog looked a little deeper and concluded the Western world is dying at a similarly rapid pace, though of entirely different causes.
With this in mind, The Great Depression became a somber concept album of sorts. Yes, the band is draped in 1920's garb on the album cover, but don't think for a minute they've gone from hardcore to big band jazz. This music is still not for the faint of heart. The band still screams and thrashes about. But if there's a point of disparity between the Blindside of two albums ago and the post-Elektra Blindside, it's how the band has regressed in the way they present their music. Instead of keeping up with the grand, no-holds-barred sound of Silence and About a Burning Fire, they scale back their sonics to match their earlier Blindside and A Thought Crushed My Mind days. Long-time fans may view that as a plus, but for a band with Blindside's talent, it's more like a step back.
To be fair, Lindskog and Co. do commit great ideas to disc, and everything that makes it onto Depression is a pattern that has worked before. Take the post-hardcore feel of "This Is a Heart Attack," with its half-sung/half-screamed chorus, its militant guitars, and its strangely paced musical bridge. "Put Back the Stars" is akin to "Sleepwalking" in the emotional punch it packs, transitioning gracefully from a hardcore massacre to a melodic lullaby. "Yemkela" is a frenetic, blood-curdling reading of "Time Will Change Your Heart." Both the first single "Fell in Love with the Game" and rocker "We Are to Follow" are as metallically infectious as anything on About a Burning Fire. Even as the band winds down in speed and intensity on the back half of the disc ("My Alibi," "This Time"), it recalls Silence's most ominous moments.
On the lyrical front, Lindskog is still an atypical wordsmith, willing to express his creeds and thought processes with imagery and metaphors that are full of vibrancy. He's able to express devotion and longing for God without being trite ("Ask Me Now"). He wrestles with God while he battles self ("Fell in Love with the Game"). He asks Jesus to be his Advocate at the end of time ("My Alibi"). And he does these things as though he were dialoging with the Almighty. As a social commentator, he decries materialism and the media ("We Are to Follow"), the troubles of our youth ("We're All Going to Die"), and the misery that he witnessed in Africa ("Yemkela").
Blindside's newest release lacks the blistering intensity and creativity of their previous albums. Where their earlier Tooth & Nail albums displayed the band's aptitudes at their most raw, their Elektra counterparts sanded down the rough edges and polished the group's methodology without robbing them of their hardcore credibility. Silence, in particular, was groundbreaking for the way it incessantly toyed with mind-boggling time signature changes and tempo shifts, with Lindskog switching from singing to melodic screaming and effortless visceral shrieking. All of this is present on The Great Depression, but to a much lesser scale and in a fashion that's disappointingly underproduced. Blindside's music was always meant to be played loud, but with an album this coarse, it's tough to do so without getting a headache.
© Andree Farias, subject to licensing agreement with Christianity Today International. All rights reserved. Click for reprint information.