The Great Divide
reviewed by Andree Farias

Copyright Christianity Today International

2005

1 Nov

COMMENTS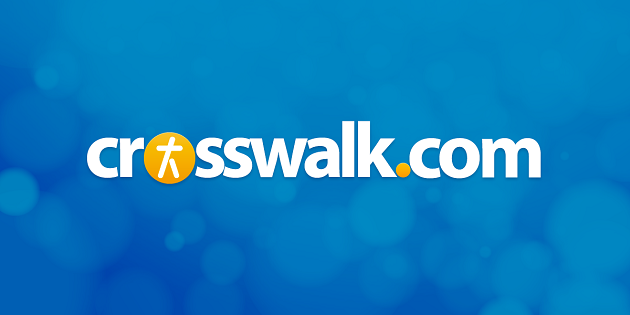 Sounds like … Creed.
At a glance … save for a couple of noted exceptions, The Great Divide is, unfortunately, Creed redux, nothing more, nothing less.
Track Listing
Reach Out
Fight Song
Hard Way
Justify
Let Me Go
Surround Me
The Great Divide
Sublime
You Will Soar
Broken
Much to the derision of rock elitists and music critics, Creed was one of the most commercially successful bands of the late '90s and early '00s. With only three albums under their belt before their much-publicized split in 2004, the post-grunge outfit sold over 30 million albums, a staggering amount for a group that only existed for eight years.
But more notable than their platinum plaques and sold-out arena tours was the band's mystical spiritual inclinations. In a process that didn't change much since first debuting in 1997, the band was often mistaken with your average Christian music band, mostly due to the overt religious references in their lyrics. Songs like "My Own Prison," "Faceless Man," and "Higher" were probing, searching dialogs with God, making people wonder whether Creed was a "Christian band" or not.
Though the band shied away from the title, frontman Scott Stapp did not. After the band broke up, he talked about his faith to Christian Music Today, signaling a new phase in his personal life and career. At about the same time, he had contributed a track to the Passion of The Christ: Songs project—Stapp's official first offering as a solo artist—and the news that he would release a solo album in 2005.
That time has finally arrived with the release of The Great Divide, Stapp's debut for Wind-Up Records. Written entirely by Stapp, Divide finds the throaty baritone in a strange predicament. For one, this is the first time he single-handedly oversees the entire songwriting process. Before, he would always do everything in tandem with founding Creed member Mark Tremonti (who formed his own band, Alter Bridge, after Creed's breakup), and together their methodology was very productive, if not somewhat repetitive. It was virtually all work and no play: Stapp would provide the dark, foreboding spiritual introspections; Tremonti the thick-riffed post-grunge motifs.
The thing is, Stapp never wrote alone. In more ways than one, a good bulk of Divide sounds like residue from the Weathered sessions—whatever Stapp remembers he and Tremonti did last with Creed. This could be good news for Creed aficionados who can't get enough of this muscular, stadium-sized method, but it proves disastrous for Stapp, who, presumably, is trying to disassociate himself as much as possible from the group that made him a Grammy-winning star. Or not.
But on to the music. Stapp enlisted a band of four unknowns to fashion the low-fat Creed-isms of Divide, and from the opening strains of "Reach Out," it's clear the record is a nostalgic, testimonial affair. Stapp sings, "Welcome, friends / I have nothing to hide … I'm sure you've heard the rumors, jealousies, and all the lies," then going on to declare God as "his reason." In "The Hard Way," he dissuades someone from not making the mistakes he made: "So let me tell a story, friend / Of diamond hands and one-night stands … Just when I thought I had it all / Caught a sucker punch and lost it all."
Admittedly, it's difficult to lend an ear to Stapp's confessions when they're ensconced in such a tired, familiar sound. To wit, the frenetic "Reach Out" sounds just like Creed's "Bullets," while slow-building, soul-searching number "Let Me Go" is a less dense reading of the band's "Who's Got My Back."
In this regard, Divide is more tolerable when the singer takes a detour off memory lane onto something more current. The title track, for example, is a jangly, acoustic-tinged track with a swaying, waltz-like signature, an open declaration of Stapp's journey of faith. It eventually gets engulfed by the typical, thick-walled guitar assaults, but the minimalism is sweet while it lasts. And however schmaltzy, piano-based ballad "Broken" is a welcome breather amidst the Seattle rock excesses elsewhere.
And that's the album. When the Washington Times asked Stapp whether his solo effort would sound anything like his former band's material, he said, "That's something I would never try to emulate or try to do better because it is what it is. And I think me and Mark together are way better than we are individually." The Great Divide both contradicts and confirms that statement. On one hand, Stapp does seem to be emulating the sound that made Creed popular, except to a lesser degree. On the other, The Great Divide is proof that two heads are without a doubt better than one.
© Andree Farias, subject to licensing agreement with Christianity Today International. All rights reserved. Click for reprint information.