The Heavens Are Telling
reviewed by LaTonya Taylor

Copyright Christianity Today International

2003

1 Nov

COMMENTS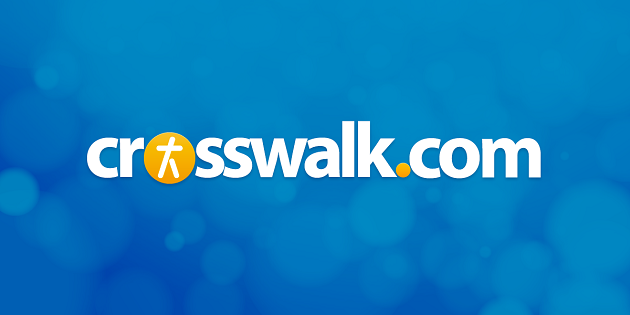 Sounds like … Clark Sheard's highly stylized, traditional COGIC (Church of God in Christ) vibe meets live praise and worship and R&B
At a glance … her best album yet, The Heavens Are Telling demonstrates Clark Sheard's versatility as a vocalist and her ability to make several styles work
Track Listing
We Acknowledge You
We Are Not Ashamed
Glorious (Make The Praise)
The Heavens Are Telling
God Is Here
You Loved Me
Go Ahead
Praise Up
I Owe
Sometimes
Don't Change
After almost 30 years and more than a dozen albums, you'd think you'd heard all there was to hear from Karen Clark Sheard, one of the highly acclaimed Clark Sisters. Think again.
In her third solo album, The Heavens Are Telling (following 1997's Grammy-and-Stellar-winning Finally Karen and 2002's 2nd Chance), Clark Sheard again takes things to another level by coupling her now-legendary traditional vibe with two of the most popular genres in gospel music: praise and worship and R&B. The album also features appearances from Mary Mary, Ramiyah, Vanessa Williams and Melonie Daniels.
The first half of the album, produced by Donald Lawrence (of Tri-City Singers renown), was recorded live at Clark Sheard's home church in Detroit. "We Acknowledge You" opens with a few bars of the old Motown hit "(You Got) The Best of My Love" and segues into a brisk, uptempo praise-and-worship song featuring Clark Sheard's scatting ad-libs. Her lead here handles the song well without turning into a traditional gospel song. The title track begins with a sweet, intricate delicacy as Clark softens her gritty rasp over light, intuitive keys—just enough to guide the song. Rousing and emotive, it develops over a strong transition into the repeated phrase "Everything he does, he does it well," and culminates with a dramatic flourish.
"Glorious," written by Israel Houghton and Martha Munizzi, has a Latin-inspired feel, thanks largely to a spicy horn section. "God is Here," also by Houghton and Munizzi, is an awed, worshipful chorus that builds into a full, emotive refrain. Lyrics include: "There is a sweet anointing in the sanctuary/There is a stillness in the atmosphere/O come lay down the burdens you have carried/For in the sanctuary God is here."
"You Loved Me" features a duet between Clark Sheard and her daughter, Kierra, who also sings backup on the album. (Kierra was recently signed to EMI Gospel; look for her own CD soon.) Clark Sheard's sanctified arrangement of Jill Scott's winsome ode to romantic love allows her to showcase Kierra's serious chops (nope, it didn't skip a generation) and ability to mimic, follow and playfully upstage her mother. The live track ends with Clark Sheard's amused "Go to your room!"
The second half of the album is comprised of R&B-flavored tracks produced by PAJAM (Paul Allen and Clark Sheard's cousin J Moss). "Go Ahead" features longtime Clark fan Missy Elliott (who includes a collaboration with the Clark Sisters on her album This Is Not a Test) in a BET-videoworthy number replete with richly layered harmony and Elliott's Holy-Ghost-Party-styled rap.
"Praise Up" is a high-energy groove with crisp, Kirk-Franklin-esque phrasing. "Sometimes (Heaven Seems So Far Away)" is an easy blend of R&B with hints of electronica/synth voice, with Clark Sheard's vocals floating lightly above the background vocals. "Don't Change," another duet with Kierra, is a description of their loving journey through the push-pull emotions of adolescence that should receive mainstream air time.
If you buy this album just to add it to your Clark family anthology, you've missed the point. Sure, that's a good reason, but there are better ones: This album is one of the most original and flexible I've heard in a long time, and I feel perfectly comfortable saying it's a serious contender for a slew of awards in this upcoming season. It highlights Clark Sheard's artistic versatility and her commitment to keep pushing herself—instead of resting on her family heritage or her own impressive body of work. Finally, The Heavens are Telling is a testament to the way traditional and contemporary gospel styles can meet in ways pleasing to both camps.