The Hidden Face of God
reviewed by Russ Breimeier

Copyright Christianity Today International

2006

1 Apr

COMMENTS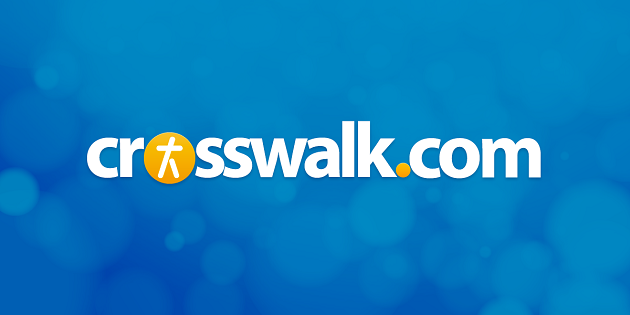 Sounds like … soft and eclectic folk/pop most reminiscent of Dan Fogelberg, Steve Bell, Keith Green, and Chris Rice
At a glance … one Michael Card song can sound like another after a while, but this gifted veteran still brings a measure of skill and eclecticism to his thoughtful albums that's not heard nearly enough in Christian music
Track Listing
Come Lift Up Your Sorrows
Older Than the Rain
The Hidden Face of God
The Silence of God
Walk with Me, Lord
How Long?
To a Broken God
Tears of the World
We Are Not Scattered Strangers
O Sacred Head, Now Wounded
I Will Not Walk Away
He's released more than twenty albums in his illustrious twenty-five year career, consistently proving himself as a skilled songwriter and musician. But the thing I've come to appreciate most about Michael Card is not necessarily his music, but rather the way he smartly focuses his work on a single subject. Approaching a Card album is like settling into a devotional from your favorite Christian author. Beyond loosely tying together a collection of songs under a theme, you can rest assured that this 49-year-old veteran will thoroughly expound upon an overall thesis and give the listener something to consider long after the last track has played.
Such was the case with 2003's dissertation on the Apostle Peter, A Fragile Stone, and such is the case now with his follow-up, The Hidden Face of God. The inspiration this time stems from coping with the recent deaths of three children in his extended family; his sister lost two young children years ago, and an 18-year-old nephew recently died of cancer. Card notes that today's Christian culture downplays mourning, not just in worship, but in everyday living—some even consider it disrespectful to complain to God. Yet more than 80 of the 150 Psalms can be characterized as laments, expressing frustration and uncertainty to God. Additionally, Card points out that all but one (Psalm 88) of these lamentations ends in praise.
It is thus Card's contention with this album (and his 15th book of the same title, releasing in early 2007) that God welcomes not only our thankfulness and praise, but also our sorrow and doubt, because lament typically leads to closer worship and communion with our Creator. And though he may not always grant our requests or answers to questions, we learn in time that it's enough to trust and rely on God's goodness and sovereignty.
That insight is nothing new in the context of a book or a sermon, but it is relatively rare in a framework such as this album. Card appropriately sets the stage with the encouraging invitational "Come Lift Up Your Sorrow," a soft and slow gospel number that speaks directly to the broken: "If you are wounded, and if you're alone/If you are angry, if your heart is cold as stone/If you have fallen and if you are weak/Then come find the worth of God that only the suffering seek." The beautiful ballad "The Silence of God" poignantly summarizes the album, thoughtfully observing that apparent indifference from God is one of the hardest things to endure: "It'll drive a man crazy, it'll break a man's faith/It's enough to make him wonder if he's ever been sane." Card also makes a great point with the simple piano ballad "To a Broken God," recognizing that our Lord also experiences sorrow—"I was unaware how it is with a broken God/I thought of You as above my pain/Lost in my despair, so it is with a broken heart/I never dreamed You could feel the same."
Of course, Card's thoughtful discourse is still matched with his familiar blend of inspirational pop and folk, most reminiscent of Dan Fogelberg, Keith Green, and Steve Bell. This is an artist who's equally comfortable with delivering a gently sweeping piano and orchestra arrangement of the Lenten hymn "O Sacred Head, Now Wounded" as he is playing a banjo for a cover of the spiritual "Walk with Me Lord" (sung by pastor friend Denny Denson) that resembles the O Brother Where Art Thou? soundtrack. The title track bears an Irish-Appalachian sound to carry some smart storytelling about a man wrestling with faith and hopelessness, and some impressive Latin-esque guitar is featured in the acoustic "Older than the Rain," a reference to tears tracing back to mankind's fall in Eden. "How Long?" is written like a Psalm set to jazzy piano-driven gospel pop, while "I Will Not Walk Away" plays like a simple hymn of a child submitting to the will of the Lord.
The Hidden Face of God has all the hallmarks of a Michael Card album, which means that it may come across as too soft and predictable for some. Those who can look past that will find rewarding songwriting and subtle variation in arrangement with nearly every track. So while it would be nice if Card more noticeably tinkered with his overall sound and style (like Sara Groves, Chris Rice, and Derek Webb), this effort continues to demonstrate the thoughtfulness and creative freedom of an independent who remains confident in his artistry after all these years.
Copyright © Christian Music Today. Click for reprint information.