The Inaugural Celebration Has Begun
Matthew Turner

Music and Entertainment Editor

2001

19 Jan

COMMENTS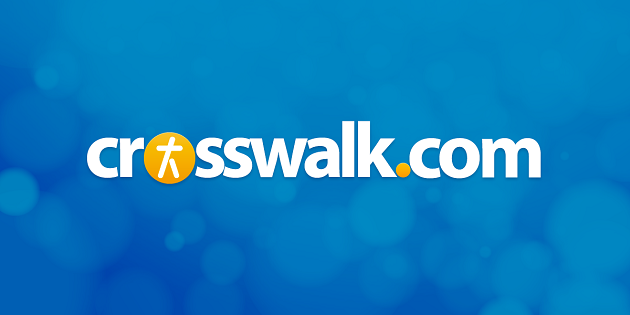 By Matthew Turner and Cheryl Johnston
The inaugural celebration has begun. The Navy Band, parachuting, Ricky Martin and fireworks officially kicked off the inaugural festivities Thursday evening in front of the Lincoln Memorial in Washington, D.C.
People young and old alike gathered early to get a good spot along the Reflection Pool. Speakers and large screen TVs ensured that everyone who came out could look on. Chilly, foggy weather didn't keep die-hard Bush and Martin fans away.
One of the event's most powerful moments was the invocation, led by local clergyman Reverend Reed. Reed asked the crowd of about 50,000 to hold hands as he prayed. His powerful prayer echoed the message of 2Ch 7:14, "Then if my people who are called by my name will humble themselves and pray and seek my face and turn from their wicked
ways, I will hear from
heaven
and will forgive their sins and heal their land."
The night was filled with heart-felt performances from a variety of national and international talent including Martin, Jon Secada, Charlotte Church, Sandi Patty, Marilyn Macoo, Brooks and Dunn, Lorrie Morgan, Jessica Simpson and Sammy Kershaw. The evening climaxed when the man himself, George W. Bush, and his wife Laura walked down the steps of the Lincoln Memorial. The crowd roared.
Vice-president-elect Dick Cheney introduced Bush. "I don't know if you're here to see me or Ricky Martin," said Bush. "My administration will serve all people and this inauguration is for all people to enjoy."
After the new First Couple took their seats, Sandi Patty sang her well-known vocal acrobatic version of our National Anthem with the Navy Band. Sandy rocked and looked great, I might add.
Larry King served as the evening's official emcee. He introduced each guest with the grace and total style that only Mr. King can.
Other performances worth highlighting were Jessica Simpson and Josie Walker singing the Andrew Lloyd Weber song, "Let us Love in Peace," from his new musical. Jon Secada got the crowd moving with his Latin version of "America, the Beautiful." And Lorrie Morgan and Sammy Kershaw performed the classic love song, "I've Finally Found Someone." Famous lounge singer Wayne Newton was quite impressive with his crowd-moving version of "Coming to America" and "Glory, Glory."
After President-elect Bush spoke, Ricky Martin sang his international hit, "Cup of Life." The crowd was singing and dancing along with Martin. Many teens were holding signs that said "I Love Ricky."
As Martin finished singing, the fireworks began behind the glowing Lincoln Memorial. Soon, this light show grew more fantastic with fireworks behind the Washington Monument. This celebration of color in the night sky was joined by a chorus of fireworks on both sides of the Reflection Pool so that the audience was completely surrounded by a fire-lit sky.
For more on the inaugural events, click here.