The Inbetween Time
reviewed by Andy Argyrakis

Copyright Christianity Today International

2001

1 Dec

COMMENTS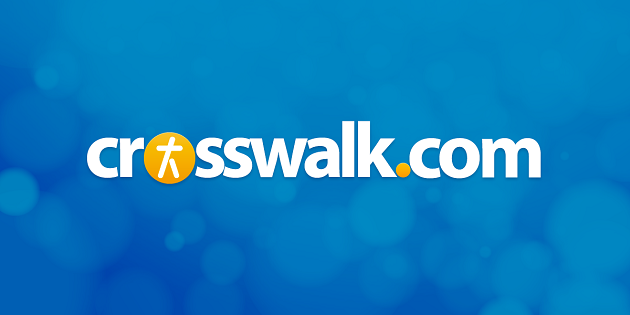 Sounds like … a thoughtful and driving rock alternative to the Gas Giants, Smashing Pumpkins, and early Radiohead
At a Glance … lush guitar work and drum patterns accompany intense rockers, experimental sounds, psychedelic rock influences, and introspective ethereal tunes.
When a record label goes out of business, the effect on the music fan and the artists on that label are much different. For the followers of a particular act, that means they won't be able to enjoy new music by the artist until they can get another contract. Of course fan are disappointed, but they have plenty of other bands on the scene to follow. For the artist, life changes quite a bit, and the disillusionment of going from a set way of life to seeing it all disappear in the blink of an eye can be one of life's biggest challenges. Such was the situation for Common Children, an experimental alternative-rock band birthed in the late '90s who released two albums on Tattoo Records.
Their last project for that label was the moderately successful, distortion-heavy Delicate Fade, which generated the hit single "Eyes of God." Within a year of its release and the band's subsequent season of touring, Tattoo closed its doors for good, leaving Common Children stuck between a rock and a hard place. It left members Marc Byrd, Drew Powell, and Hampton Taliaferro without a means to record their music, and without the stability and support that a label can provide, both financially and artistically. The group members spent several years away from the rock-and-roll world, perhaps taking time to catch their breath and process all they've been through since their inception. It wasn't until Byrd was approached by longtime collaborator Steve Hindalong to co-produce the City on a Hill album that his creative spark truly returned.
As a result of Byrd's time in the studio during the recording of City on a Hill, he was inspired to work once again under the moniker Common Children with the other members to release The Inbetween Time. Clearly the group was more concerned about getting their emotions out in the open rather than writing simple, overused choruses of praise. "Crashing Down" is perhaps a thematic summary of the album as it addresses the group's past frustrations: "This damaged world can change you, break you open, spill you to the ground / It leaves you stranded, empty-handed, hits you when you're down / You try and hold it back, when you're standing there with nothing / And never coming back but the memory of something."
Common Children bounces back with more reliance on faith during the lush guitar strums of "Entertaining Angels," the slightly distorted and ethereal ballad "Morning Star," and the stripped-down, drawn-out beats of "Redemption." "How Many Times" sounds like it was influenced by the City on a Hill sessions and features Marc's wife, Christine (Glass), on vocals near the end. (Christine, incidentally, appears on most all of Byrd's productions, including City on a Hill.) The song is reminiscent of a psychedelic, alternative version of the City on a Hill song, "With Every Breath."
Clearly, Common Children was able to get away with a lot of freedom in the studio that they wouldn't have enjoyed if they'd signed to a major label. A song such as "Celebrity Virtue" sounds raw and under produced, but works to the group's advantage to give them a more organic, no-frills type of approach. The same can be said about the gentle, acoustic-driven "Last Display," which highlights the group's actual talent as opposed to the studio trickery that can often mask mistakes and made a record feel calculated. Although the album is excellent artistically, it lacks a bit of accessibility new listeners would need to get hooked . The project abandons even the slightest bit of gloss that Delicate Fade possessed, leaving behind any sort of commercialism for an experimental soul-searching session. I'd highly recommend giving it a shot, but I must note it may take many spins for some to get into The Inbetween Time.