The Journey
reviewed by Russ Breimeier

Copyright Christianity Today International

2001

1 Jan

COMMENTS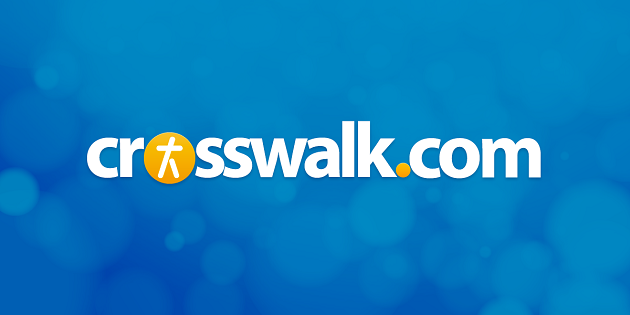 Sounds like … female power-pop with tight vocal harmonies a la Wilson Phillips and Point of Grace
At a Glance … although this sound is a little too familiar in Christian pop, Sierra handles it very well with nicely written songs, excellent harmonies, and a varied production.
Sierra has been recording "female power pop" for close to ten years now. Considering that their debut came out shortly before that of a little group called Point of Grace, you might consider them pioneers for the genre, though others might argue they simply brought the Wilson Phillips sound to Christian music. Regardless, these women have a strong and loyal following, evidenced by their 15 top-5 radio hits, their own TV show, and their regular performances with the Women of Faith and Women of Virtue conferences. The Journey marks Sierra's fifth album and solidifies their place among Christian music's premier power-pop acts.
First, let's set the record straight about Sierra. Though they may have been among the first in the Christian female power-pop genre, it's hard to call them original or innovative. If you're familiar with Point of Grace, Wilson Phillips, or past Sierra albums, you pretty much know exactly what to expect—glossy production, gorgeous harmonies, and songs with lyrics that are simple and inspirational. This music is all too familiar, and The Journey doesn't stray far from the genre. If you're not into this kind of music, steer clear.
That said, I'd have to say I like Sierra better than similar-sounding acts, Point of Grace included, based on their recent albums. I attribute this to the fact that Sierra writes almost all of their own music. Though vocal talent counts for a lot with this kind of music, there's still some truth to the notion that the songwriter can perform the song best. Whether that's because they can sing the words with more conviction and passion or because it sounds more like it's coming from the heart, I don't know—perhaps it's a bit of both. Group founder Wendi Foy Green is responsible for writing or co-writing most of the album's ten tracks, and she rightly points out that her songwriting has gotten less light and fluffy with time. Which segues into my other point—Sierra writes songs that don't come across as cheesy, or at least not as much so as their contemporaries. Sure, the songs are pretty simplistic and they don't have anything particularly new to say, but they don't get very syrupy or gooey either. Sierra performs typical inspirational pop that appeals to fans of the genre without making casual listeners cringe.
There's also something to be said for the album's production by Scott Williamson (FFH, Point of Grace) and Brian Green (Phillips, Craig & Dean, Cindy Morgan). At first listen, it's easy to dismiss Sierra's music as typical female power pop. Hopefully by the album's end, you would agree with me that this isn't entirely so. Lately, the trend for this genre has been over-production and over-programming—one need look no further than the latest releases from Avalon and Point of Grace to get the idea. Sierra and their producers wisely went a different route that gives The Journey a more rootsy and interesting sound overall. Sure, there are plenty of uptempo acoustic pop songs such as "That's What I Know," about God's faithfulness through the most troubling of times, and "I Will Exalt The One," a song of thankfulness and praise for what God has done. And yes, there's also the obligatory power ballads, such as "Your Love" (referring to the vastness of God's love for us) and "I See" (about understanding that God brings us through dark times to a better place).
However, there are also songs such as "Carry Me," a Celtic folk-flavored pop song seasoned with violins and piccolos, and "All That You Are," which features a more unplugged acoustic sound and includes a soft accordion part. Sierra's not innovative or creative for using these instruments, but they do distinguish themselves from the female-power-pop crowd by being willing to stretch their sound in other directions. The other more typical pop tracks are nevertheless all very well done, and the album overall sounds terrific.
And what of the trio's vocal sound? We're all entitled to our opinions, but I like Sierra's vocal blend much better than Point of Grace's. Wendi, Jennifer Hendrix, and Marianne Tutalo have a tight vocal blend that doesn't overwhelm as Point of Grace's sometimes does. I found some of their vocal performances more memorable too, such as the wonderfully deep and full alto voice in "I See" or the passionate delivery in "Your Love." As far as female power pop goes, this is as good as I've heard. Thanks in large part to the beautiful harmonies and the tasteful production, The Journey sets Sierra apart just barely enough in an industry far too overpopulated with similar-sounding acts.