The Letter Black Hits Hard on Breaking the Silence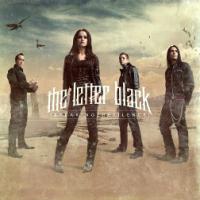 Artist: The Letter Black
Title: Breaking the Silence
Label: Tooth & Nail Records
New name, new sound …
The Letter Black is the latest female-fronted rock outfit to come along, falling into the wake of recent bands like Evanescence, Paramore and Flyleaf.
However, this band has a little more water under its bridge than most, having toured prior as Breaking the Silence, ironically the name of this debut EP on Tooth & Nail Records. Add a new producer to the mix in Toby Wright (Alice in Chains, Korn, 3 Doors Down) along with the new name and you've got an entirely new outfit.
Wright's production declares itself from the outset of these five songs, drawing the band away from the self-described "eerie rock" before to a more melodic, yet still hard-hitting platform. The band remains as tight as ever, with Mark Anthony (guitar/background vocals) Mat Slagle (drummer) and Terry Johnson (guitar) fusing together this new sound impressively. Yet, Wright's hand does weigh heavy in terms of the cleanness of the production, removing any roughness or distortion. Alas, all is not lost.
Opener "Moving On" is a solid radio-rock ready intro, with vocalist Sarah Armstrong belting it out with aplomb, buoyed by some decent guitar work. "The Best of Me" is probably the most shocking track, simply because it's more of a pop jam than a rock song. One could picture Kelly Clarkson taking this one on. "Collapse" turns the volume back up with some tasty bass lines and plaintive vocals while the final tracks really get cooking. "Away from Me" finally delivers on the promise of some harder music and we get some nice screamo tossed in as "Perfect" pushes Armstrong's vocals to the limit, stretching up, down, and all over while accompanied by her band.
Breaking the Silence is a promising debut from a promising band. While there's a lot of predictability here in terms of lyricism and even sound to a degree, there's a lot of potential as well. Keep your ears open for the next record from this band and let's see what happens.



© 2009 CMCentral.com. All rights reserved. Used with permission.




Visit CMCentral.com now and join the single largest online community of Christian music fans on the internet. CMCentral features daily music news, exclusive interviews, album reviews, weekly devotions and feature articles written by some of your favorite Christian artists, and much more. CMCentral is also the home of the most popular Forum for Christian music fans that you'll find anywhere on the Internet. Come see what all the buzz is about!

**This review first published on November 10, 2009.