The Light in Guinevere's Garden
reviewed by Andy Argyrakis

Copyright Christianity Today International

2001

1 Jan

COMMENTS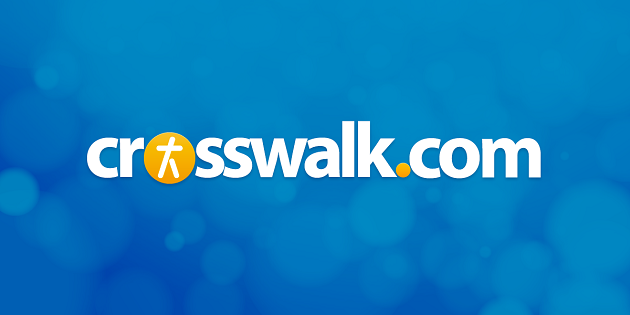 Sounds like … Hardcore rock with a taste of rap core elements, along the lines of P.O.D., Korn, and Project 86
At a Glance … An impressive major label debut destined to bring the band a great deal of success thanks to their polished sound and balance between raw intensity and stirring emotion.
Name any top band in the hard rock genre, and East West has played with them. Name any prominent rock-and-roll club, and East West has probably played there and torn it up with a captivating performance. They've opened for the likes of P.O.D., Papa Roach, Taproot, and many others while conquering historic clubs such as The Roxy, The Whisky, and The Glasshouse. With three years of touring and two independent albums, these Southern California natives burst onto the scene with full force, not afraid to shoot for the top.
Their balance between hard work and prayer has led them to a lucrative split record contract between the Christian market's Floodgate Records (in association with Rocketown) and the mainstream market's Epic Records (distributed by Sony). Having major label support in both sectors has piqued the interest of rock fans from all belief backgrounds, making this disc one of the most anticipated of the season. Thankfully, East West lives up to the hype and even exceeded my expectations, delivering a rock solid sound and message.
The group does a fantastic job of getting the listener's attention from the opening chords of "Wake." The track's intense volume literally could wake the dead, but instead of sounding like mere clatter and commotion, the guys keep a healthy balance of defining drum beats, invigorating guitar riffs, and bold vocal delivery. The lead single, "Closure," exhibits the same elements while maintaining a high degree of accessibility. "She Cries" also sounds alternative-radio-friendly, while lead singer Mike Tubbs gives his most intelligible performance on the record. His clear delivery allows listeners to catch his message of encouragement to a young woman who's afraid to give her life completely to the Lord. "Can't you see/ I won't leave/ But you have to open your eyes/ Here I stand/ Take my hand/ Let go of the fear that you hold."
"Song X," which was originally featured on the Extreme Days soundtrack, is equally captivating but a whole lot louder. It's driven by a James Bond-flavored spy theme, mixed with Tubbs' booming, but not overpowering vocals. However, the same cannot be said about selections such as "Nephesh" and "Pictures," which mesh together the styles of Klank and Korn. The boisterous vocal shrieks are difficult to understand and take away from the band's musical thunder.
The disc's main highlights are the last two tracks, "Breathe" and "Let You Go." "Breathe," a powerful hard rock/rap rock composition which thematically picks up where "She Cries" leaves off, reassures a new believer that her past sins are forgotten: "Justified and we're free/ You know we hit straight/ Ain't no reason to lie/ It's all about a clean slate/ But still we see times that are hard/ Sticking to lines that are faded and scared/ So we press on never turning around/ No need to look back when there's nothing but ground." "Let You Go" has ballad undertones in comparison, featuring a string section to accompany the group's plugged-in guitars and amplified drums. Lyrically, it covers the loss of a loved one, but instead of dwelling on the grief that stems from the situation, East West speaks of meeting up with that person again in heaven. "Standing in the pouring rain/ I promise myself I won't cry again/ I know we'll be together soon."
Thankfully, the high points far outweigh the low on The Light in Guinevere's Garden. Like P.O.D. and Project 86, East West is on the same path to take both the Christian and mainstream charts by storm. My advice is to grab a copy of this disc and check out the guys in concert on their way their way to the top, while they can still be seen in an intimate setting.