The Long Fall Back to Earth
Reviewed by Jeremy V. Jones

Copyright Christianity Today International

2009

21 Apr

COMMENTS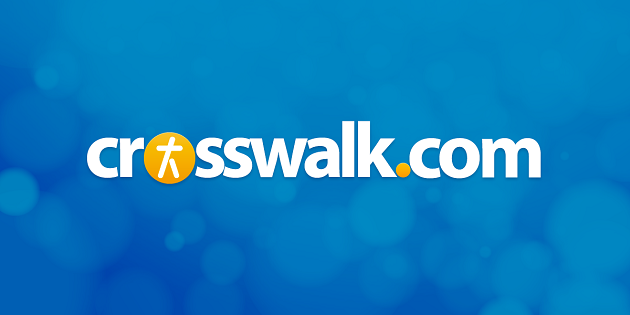 Sounds like … an adventurous blend of elements from Jars of Clay's long and varied history that at times evokes The Arcade Fire, Death Cab for Cutie, Snow Patrol, and, well, Jars of Clay.
At a glance … some of the veteran band's best work yet in a collection that forges new sonic territory and thematically centers on the fragility, intimacy, vulnerability, and possibility of relationships.
Track Listing
The Long Fall
Weapons
Two Hands
Heaven
Closer
Safe To Land
Headphones
Don't Stop
Boys (Lesson One)
Hero
Scenic Route
There Might Be A Light
Forgive Me
Heart
"It's not you. It's me."
I might have said those words to Jars of Clay midway through their career. Even as they piled up No. 1s and Grammys, my eye wandered to newer, younger artists with shinier, fresher sounds. Now, after acquainting myself with The Long Fall Back to Earth, I'm left asking, "Have I taken this band for granted?"
Jars has done its part to rekindle our relationship's flame with a refreshing, superb album that is overflowing with the drama of human relationships. In fact, this CD certainly ranks among its best. If 2007's Good Monsters recaptured the raw electric-guitar-driven energy of Jars' landmark debut, The Long Fall weaves that zeal into a richly textured six-string-electronic hybrid. The band members handled production themselves, crafting a full sound that towers with throbbing crescendos and yields to introspective respites—excellent complements to the lyrical moods and themes. This is sophisticated and skillful work. It's big and intimate all at once, and the unflinching emotion and relational insight reveal a life-worn maturity that the often-pined-for young rockers couldn't have grasped.
"Over the past several years, we've been walking with different people who've been in crisis and [we] had a real opportunity to see the inner workings of relationships struggling to survive," frontman Dan Haseltine says.
And so, brokenness and rebuilding, yearning and longing—for connection, intimacy, wholeness, and healing—flow freely throughout Long Fall. "There Might Be a Light" dabbles with the hopeful anguish of not-yet-blossoming love. Haseltine references the iconic '80s movie when he calls the song a "Say Anything moment—a romantic song about a guy trying to capture the heart of a girl." Consider "Safe to Land" a postmodern "Faithfully" by Journey with a sense of honesty that sears any potential sappiness. It's a revealing cry of seasoned love for reconnection after long time on the road, the opposite bookend to "Light."
Most tracks dwell in that relational deep end like the rollicking "Scenic Route" and "Closer," the latter declaring, "I don't understand why we can't get close enough/I want your kite strings tangled in my trees, all wrapped up."
But not all concerns romantic love. "Headphones" poignantly deals with our general disconnection from others. "Boys (Lesson One)" is a moving, unflinching message from father to son. And the anthemic, atmospheric "Weapons" serves as an anti-war theme or call for relational truce—or both.
Likewise, this album is no spiritual paint-by-numbers. Its undercurrents run deep as Jars builds on the very themes of duality that it tackled with Good Monsters. The album is personal, revealing, and mature work, clearly rooted in the human experience.
Copyright © Christian Music Today. Click for reprint information.