The Meaning of Grace
reviewed by Christa Banister

Copyright Christianity Today International

2007

1 Mar

COMMENTS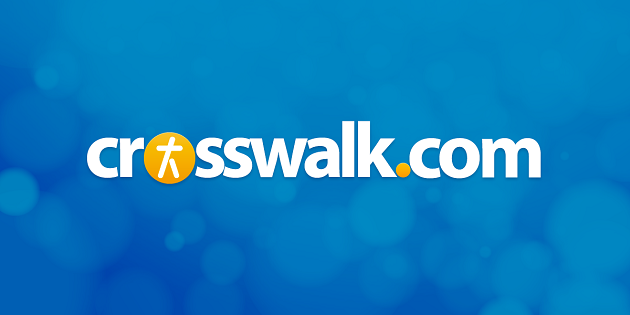 Sounds like … funk-inspired blues that recalls BB King, Robert Randolph, Janis Joplin, Aretha Franklin, and vocally at times, Ella Fitzgerald.
At a glance … pain has never sounded so good on The Meaning of Grace.
Track Listing
Gospel of the Blues

Nothin' But the Blues

Blue Becuz of U

Troubled Mind

Virtue and Vice

Sin

Blues After Sundown

Monster

I Am the Blues

Fool Like Me

This Girl

Deacon's Train

Lady Blue

Spirit of the Blues

The Meaning of Grace
Even though they couldn't be more different stylistically speaking, hearing Lady Blue's lead singer Tina Haase Findlay reminded me of the first time I heard Sandi Patty or early-day Mariah Carey. Her scale-the-register vocals aren't not only impressive, but goosebump-inducing. But unlike a lot of singers who sing about heartbreak and hard knocks these days (yes, that means you, Kelly Clarkson), the listener actually believes every pained word that she sings.
But before dismissing the decidedly bluesy sounds of The Meaning of Grace as too depressing, there's plenty of redemption to go along with the sorrow. That's what makes the sadness all the sweeter, because that's actually hope at the end of the road—even in a tale of a relationship gone wrong like "Nothin' But the Blues" or a rough season in life in "Bluz Becuz of U." Even in "Troubled Mind," which Findlay says was inspired by a time when she was depressed, the toe-tapping, jam band musical accompaniment can't help but make you smile. More overtly spiritual in nature, one of the album's standout tracks "Fool Like Me" acknowledges how foolish our plans can be in light of God's, while "This Girl" talks about the One she turns to when life doesn't make any sense. "I'm clinging to you, Lord, like a baby in your arms / Cause you're the one who understands me when I cry / I'm carrying on into the land into the unknown, being clay in your sweet hand until I die."
Although she recently considered giving up music, Findlay recently told Cityview Online, a local Iowa publication, that working on the project helped with the healing process. "This project chronicles the last five years of my life," Findlay says. "I've gone through incredible turmoil, the kind of self-destruction where I didn't care about music anymore. … This project is the culmination of my journey, but it's much more about the passion of [husband] Brandon than Tina. He has pulled me back into singing. It's such a fulfilling thing to have him by my side and to have such close friends in the band. It's like a little family and our passion for a higher purpose and greater good."
A native of Des Moines, Iowa, Findlay has had a 20-year career as a jazz and blues singer. Along with her husband Brandon, Findlay produced and composed this critically acclaimed project. In addition to the couple, the band also features guitarist/vocalist Ben Williams, drummer Randy Ramaekers and bassist/vocalist Todd Stevens.
For more information about Lady Blue, check out their website at www.myspace.com/ladyblueband.
If you are an independent artist who would like to be considered for review on our site, please send your CD(s) and any related press materials to editor of independent artist coverage:
Christa Banister
Attn: Independent Christian Artists
300 E. 4th St. Suite 406
St. Paul, MN 55101
Due to the number of projects we receive, we are unable to cover or correspond with every artist that contributes. But we do give all submissions a fair listen for coverage consideration.
© Christa Banister, subject to licensing agreement with Christianity Today International. All rights reserved. Click for reprint information.