The Moon Is Down
reviewed by Russ Breimeier

Copyright Christianity Today International

2001

1 Jan

COMMENTS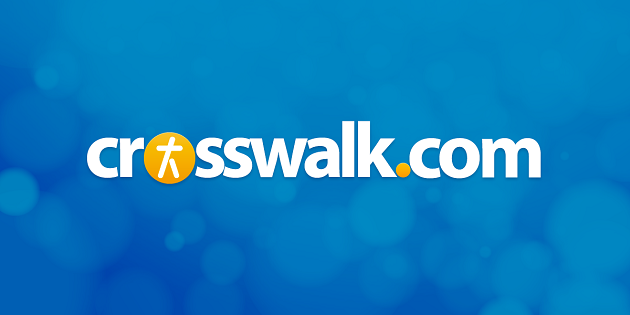 Yes, even I—a bona fide music geek—can be educated about music once in a while. Today's new vocabulary term is "emo," short for "emotional" and in reference to "emotionally charged punk-rock." Think of it as punk music with a strong sense of melody, occasionally opting for quiet spots amidst the full power-rocking moments (as opposed to pure punk music, which has a pretty consistent "take no prisoners" drive to it). It's a genre with some seemingly contradictory qualities to it—loud but melodic and artsy. It rocks too hard to be called pop, yet it's too melodic and crafty to be considered punk. Some classic emo bands include Fugazi, Jawbreaker, and Sunny Day Real Estate. I'm sure I'll be called a heretic or an idiot by diehard emo fans for saying so, but to my uninitiated ears the music also reminds me of early U2, Police, Midnight Oil, and Smashing Pumpkins at times. I understand that none of those bands are true examples of emo, but there is something about it that reminds me of early 80s punk/new wave. In any case, Further Seems Forever is a solid example of an emo band, and the genre's propensity for passion and emotion fits well with lyrics that are subtly Christian (leaving it somewhat open to interpretation by non-believers).
The title track praises God for his eternal strength and for supporting us when we falter. This is highlighted musically with a bizarre tempo slowdown at the very beginning of the song, which one might be tempted to think is a mistake. "New Year's Project" is another one of those "I surrender my life to you" sort of songs, but again, the lyrics and music mesh together well to create a passionate plea for change. "Wearing Thing" plainly states the basics of forgiveness: "Go your own way, I'll be with you / Make mistakes and I'll forgive you / Hope is waiting here for you when you return." The band's passionate style also lends itself to standard love songs—"Pictures of Shorelines" tells a tale of "true love waits" for a young couple slowly being forced apart.
Further Seems Forever features some solid musicianship, especially the strong, in-your-face guitars and some slick, aggressive drumming that assaults your ears like a machine gun. For those really in the know, you'll recognize the members of the band from three other bands: Shai Hulud, Strongarm, and the Vacant Andy's. However, there are some unusual circumstances hanging over Further Seems Forever. On the eve of this album's national release, lead vocalist Chris Carrabba left the band to pursue a solo career—so the band's looking for a new vocalist right now (you can learn how to submit a demo by visiting their Web site). Chris' vocals are powerful and soaring, but at the same time the mock punk accent doesn't do much for me (though I'm sure that's part of the emo charm). His contributions will be missed, yet I'm hopeful Further Seems Forever will find someone even better.
The Moon Is Down is a hard rocking, yet accessible album—though at a mere 35 minutes in length, you need to decide if it's worth your dollars. There are many people who will find the music too loud for their taste, but others who are more receptive of modern alternative rock will appreciate the melodic songwriting, as well as the raw passion and beauty of it all. As melodic as the album's music is, there's an ambiguous structure to it that makes it hard to sing along to—it's not your usual verse-chorus-verse-chorus stuff. Some will find this artistic, others will find it vague and confusing. I happen to be of the artistic camp, if for no other reason than it sounds different than your usual Christian rock. I hope Further Seems Forever plans to stick around for many albums to come.