The Now and Not Yet
reviewed by Andrew Greer

Copyright Christianity Today International

2009

1 Mar

COMMENTS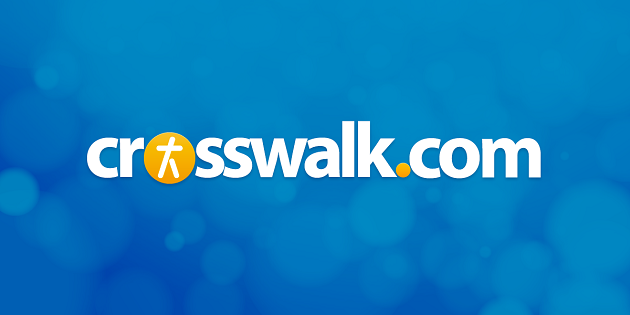 Sounds like … the energetic worship rock of Delirious and recent Sonicflood with the mainstream sensibility of U2 and vocal sensitivity of Coldplay's Chris Martin.
At a glance … modern pop/rock worship with more emphasis on rock than pop.
Track Listing
Christ is Risen
Prepare the Way of the Lord
Prayer for the Church
Bless His Name
As Above, So Below
Among the Poor
One Thing
To be Like You
Surrendered in Praise
The One and the Only
Joyful Noise
I Am Redeemer
Jeremy Riddle considers himself more of a worship leader than a performing artist. And without a doubt, his years of experience leading worship corporately have heavily influenced his song catalog.
But Vineyard Music created Varietal Records, Riddle's home base, with the implicit purpose of commercially exposing a wider audience to the unique voices and individual artistry of standout worship leaders and their songs.
In an effort to do just that, Riddle's sophomore set, The Now and Not Yet, showcases layers of delayed guitars, thick programmed beats, and tons of gutsy vocals, giving the twelve-song set a broader commercial appeal than say, a Passion CD, and more grit than the acoustic leanings of Chris Tomlin's best-known work.
Don't be alarmed. Riddle is not shying away from his roots. Rather, in the same way Delirious fans have come to expect elements of a rock show during a night of worship, so Riddle is expanding his sonic platform to encompass broader audiences that will surely benefit from his modern hymnody.
Hitting it hard from the top, "Christ is Risen" boldly proclaims belief in Christ's resurrection, coupling Riddle's rock proclivities with congregation-ready lyrics in a perfect introduction to his corporate and commercial combo.
"Prepare the Way of the Lord" surrounds straight-up scripture with wall-to-wall sound, drowning a programmed backbone with washed out synths, gritty guitars and live drum chops that pay specific homage to conventional modern rock influences like U2 and Coldplay.
Fusing prose and scripture, "Among the Poor" implies worship incorporates more than musical expressions, but also lifestyles of service. Humbly confessing "We claim to seek your way/But have we neglected your cries," Riddle's uber-vulnerable vocal responds with a chorus that cites Christ's service as "close to the broken, the least of these … the weak, the hungry, the thirsty."
Other standout tracks include "Prayer for the Church," a call for the body of Christ to "move and act" and "As Above, So Below," a cry to receive Heaven on Earth. This latter is one of the record's finest moments thanks to Riddle's enchanting falsetto.
If there is a flaw in The Now and Not Yet, it is an expected pitfall. Subscribing to a formulaic four-minute build, climax, and fade blueprint, the songs succumb to an unspoken weakness in worship music trends: the creation of a washed out sequence that makes it difficult to distinguish one song from the next.
Even so, Riddle's second go-round is at least as good as his first. Though each cut is solicited with definitive production and professional performance, The Now and Not Yet remains, quite simply, a record for fans of worship music. And from what I can tell, that is perfectly OK with Riddle.
© Andrew Greer, subject to licensing agreement with Christianity Today International. All rights reserved. Click for reprint information.