The Other Side
reviewed by Andy Argyrakis

Copyright Christianity Today International

2003

1 Oct

COMMENTS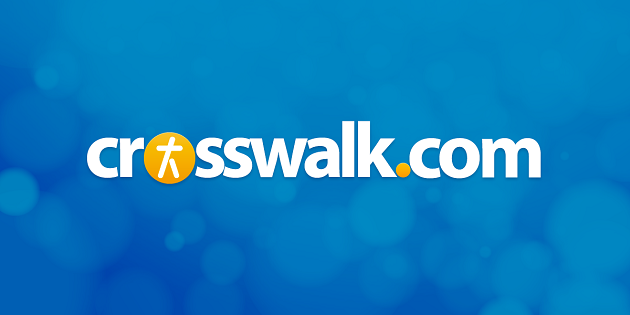 Sounds like … contemporary country with hints of southern gospel, similar in style to Colin Raye, Russ Taft, Trace Adkins, and Tim McGraw
At a glance … the former "Achy Breaky Heart"-throb turns Southern gospel singer while revisiting his church roots
Most know Billy Ray Cyrus for country hit singles like "Achy Breaky Heart," "Could've Been Me," and "Some Gave All." Some may know him from his lead role on "Doc," PAX TV's most popular show. But few fans likely know about the Kentucky native's church upbringing, the grandson of a Pentecostal preacher. Cyrus's first musical experience was singing in his dad's gospel quartet, a platform which not only aroused his spiritual curiosity, but also his artistic talents. Staying close to the church and performing in public often continued to raise Cyrus's profile, and come the early '90s, this small-town boy scored his major label debut disc, Some Gave All (Mercury).
That album's monstrous success instantly placed Cyrus in the peer group of Garth Brooks, Alan Jackson, and Brooks &Dunn, paving the way for a subsequent chart run. But as the '90s closed, Cyrus, Brooks, et al gave way to new country superstars like Kenny Chesney, Toby Keith, and Lonestar. In the meantime, Cyrus has been busy with "Doc" and with trying to reinvent his style and sound, ultimately coming up with the spirituality-minded The Other Side. With this album, Cyrus blends the stylistic mindset of his secular breakthroughs with the traditional sounds of his church roots.
In one sense this makes for a useful bridge between the worlds of country and gospel music listeners, potentially turning long time Cyrus fans on to a message they may not have otherwise heard. (Superstar country artists with Christian ideals like Glen Campbell, Kenny Rodgers, and Randy Travis have already proven this method effective.) Take for instance Cyrus's vivid portrayal of Christ's passion on the twangy "I Need You Now," his nod to God on the punchy, line-dance worthy "Face of God," or the bluesy Russ Taft-styled "Did I Forget to Pray." All three are reminders that there's more to life than our temporary satisfactions and struggles.
Despite those strengths, if Cyrus would've stepped outside Nashville and created a more artistically centered record, perhaps his messages would have come across even more clearly. Producer Billy Joe Walker Jr. may boast a solid resume (Pam Tillis, Travis Tritt), but his results are unimaginative at best. Add that to a pool of pedestrian songwriters (including sap master Richard Marx), and the results are especially generic. "Wouldn't You Do This For Me" is a dull, harmonica-laced track about putting faith in action, attempting to pull at listeners' heartstrings over Cyrus's flat and uncharismatic voice. His vocals also flounder behind over-processed studio musicianship on "Love Has No Walls." Then there's the crucifixion-focused piano ballad "I Love You This Much," nearly trapping the listener in waste-deep melodramatic mush.
Even worse are the thematically mismatched "Always Sixteen," a disappointing version of Bebo Norman's "Tip of My Heart," and an uneventful remake of "Amazing Grace." The teenage love song "Always Sixteen" may make a solid radio single, but compared to the record's religious focus, it's a glaring curveball. Norman's coffeehouse-flavored "Tip of My Heart" adapts a Southern twang and Cyrus's gravel, and the result is far less inviting than the original's soulfulness. "Amazing Grace" may be a Cyrus concert staples, but the gospel/blues studio blend is very mechanical and fails to make this frequently recorded cut stand out.
I certainly don't question Cyrus's witnessing intentions or desire to share his love of the church. I just wish he would've been more varied and thoughtful in his presentation. Had he put pen to paper on more than just the title cut and ventured outside of the typical base of hired help, perhaps the project would've given off a more personal and less stagnant aroma. On the whole, such a steady stream of setbacks makes The Other Side worth skipping altogether. Aside from presenting spirituality to diehard fans, this CD isn't likely to give Cyrus a career revival.