The Power of Praise
reviewed by Russ Breimeier

Copyright Christianity Today International

2003

1 Jul

COMMENTS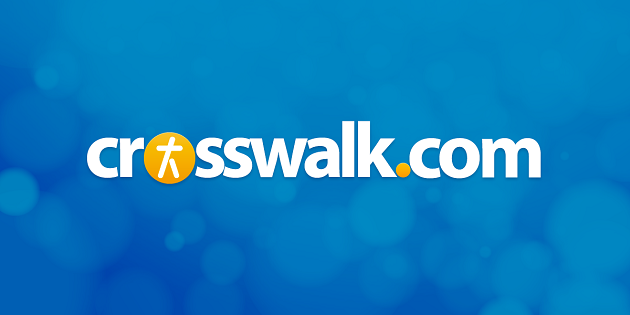 Sounds like … a collection of rock worship songs primarily drawn from Petra's two best-selling Petra Praise discs
At a Glance … there's no question that Petra was once a pioneer of modern worship, but this album offers no incentive for old or new fans to pick it up
Incredibly, rock band Petra has soldiered on for more than 30 years in Christian music and has come up with an all-new album for 2003—but this is not that album. The Power of Praise is simply another example of Word/Curb/Warner repackaging old Petra songs in an attempt to provide a new resource for the contemporary worship audience. Earlier this year, the label released Fernando Ortega's Hymns of Worship, hastily assembled from three previously-released CDs. This 14-track Petra compilation primarily draws from the band's two best-selling Petra Praise discs, reminding us that worship has long been an important part of their career.
Five of the songs come from 1989's Petra Praise: The Rock Cries Out, the band's 11th album and their first to go Gold. Though somewhat groundbreaking for its time, the attempt to rock out over contemporary pop praise songs from the '80s sounds too quaint compared to today's modern worship. The rock anthem cover of "Salvation Belongs to Our God" still holds up pretty well, but covers of "Jesus, Jesus Glorious One," "I Will Sing Praise," and "I Will Celebrate/When the Spirit of the Lord" sound dated. The same is true of the extremely repetitive and synth-heavy version of Pete Sanchez's "We Exalt Thee."
The six songs from 1997's Petra Praise 2: We Need Jesus hold up much better—naturally, since they're more recent. There's a buoyant rendition of "Lord I Lift Your Name on High," a thunderous take on "I Waited for the Lord," and fine covers of "Ancient of Days" and "I Love You, Lord." Petra guitarist Bob Hartman's extremely catchy "The Holiest Name" is also included, as is the delightful "We Need Jesus," which features John Elefante and Foreigner's Lou Gramm singing with Petra frontman John Schlitt. Other tracks include "In the Likeness of You" from 1992's Unseen Power, "We Hold Our Hearts Out to You" from 1995's No Doubt, and "Creed" from 1999's Double Take.
There is no question that Petra was one of the pioneers behind rock worship, and The Power of Praise offers plenty of proof to that. However, now that modern worship has come so far in the last five years, an album primarily comprised of rock covers of worship songs seems very old hat. The packaging is not helped by impossible-to-read liner notes that attempt to offer new insight on worship. Also, the song-by-song commentary by Bob Hartman is ridiculously minimal, offering nothing insightful. For example, in writing about "I Waited for the Lord," Bob muses: "Another song I had never heard before we did the album."
Who would benefit from owning The Power of Praise? Younger listeners couldn't care less about Petra's older songs, and true Petra fans will already own the two key CDs from which this album draws. If you're a worship leader looking for some clever takes on old favorites, Petra does indeed offer that. However, you may as well buy both Petra Praise albums independently. You'll get twice as much music for a few dollars more and the Petra Praise 2 disc offers simple sheet music of the songs within the CD booklet.
If Word/Curb/Warner is serious about releasing greatest hits projects, why not offer something more worthwhile? Based on the success of definitive two-disc compilations in the mainstream for artists such as the Rolling Stones and Fleetwood Mac, similar anthologies for Petra, Amy Grant, and Sandi Patty seem long overdue. Like the Hymns of Worship Fernando Ortega collection, there's simply no incentive for old or new fans to pick up The Power of Praise. Save your money for Jekyll & Hyde, Petra's new album due next month. It's worth the wait.