The Second Decade (1993-2003)
reviewed by Andy Argyrakis

Copyright Christianity Today International

2003

1 Oct

COMMENTS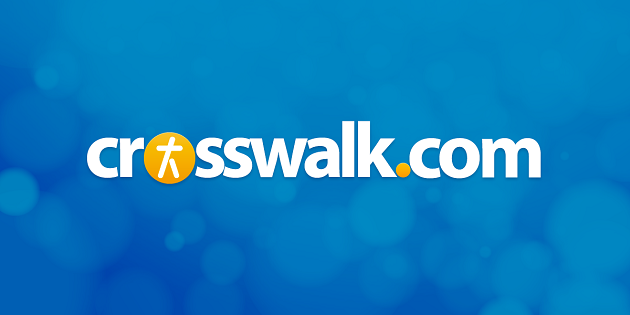 Sounds like … textbook Smitty rockers, ballads, worship cuts and an instrumental culled from the last ten years, plus two new potential pop hits
At a glance … an enjoyable career retrospective from one of contemporary Christian music's finest artists
He's a singer, songwriter, composer, worship leader, father, and even a pastor. His impact after 20 years in music is immeasurable. Yet after achieving just about every possible career accolade (from Grammys to Doves to Presidential props), Michael W. Smith has kept his feet on the ground. "When I look back over 20 years, I see faces," he writes in the liner notes of The Second Decade (1993-2003). "When I reflect on the faces I see, it gives me resolve to press on—to do more for others, to be better at what I do, and to finish well." Though he could have easily rested on the laurels of classics like "Friends," Secret Ambition," "Place in this World," and "I Will Be Here For You," he's given us another decade of excellence—much of it evident on this brand-new collection. Despite missing a few suitable songs, the project continues in the memory-preserving tradition of The First Decade, released in 1993.
The Second Decade begins on a new note with the brilliantly produced lead single "Signs," a song co-written with Michael's teenage son Ryan and Wes King. Over engaging rhythms, stirring percussion, and an up-tempo piano arrangement, Smith sings of the need to stay on track in our spiritual walks: "Open your eyes/Look at the signs/Never look back at yesterday/Keep your gaze steady on the narrow way." The briskly paced "Missing Person" and "Cry For Love" follow, providing additional examples of exceptional production and meaningful lyrics. The emotional ballad "This is Your Time," its swelling orchestrations a tribute to the Columbine High School victims, further accentuates Smith's songwriting genius.
Other ballads covering Smith's wide-ranging themes include the worshipful "Above All," the faith-building "Never Been Unloved," and the sweet "Straight to the Heart." Such variety is further revealed on "I'll Lead You Home," a remix of "Breakdown," and the Beatle-esque witnessing tool "Live the Life." The project closes with two cuts showcasing Smith's piano skills—the instrumental "Freedom" and the string-enriched new cut "Raging Sea." Though "Raging Sea" doesn't cover any uncharted territory (sounding similar to his Titanic-inspired "In My Arms Again"), it's solidly produced with great radio potential.
The Second Decade is enjoyable overall, but including some other songs would've made it even better. Except for the title track, 1999's This Is Your Time is underrepresented; those not making the cut included "Worth It All," "I Will Be Your Friend," and "I Still Have the Dream." From his worship material, it's puzzling why the live "You Are Holy (Prince of Peace)" made the cut, especially when it isn't a Smith original. Granted, nor is "Above All," but at least he's responsible for making it so well-known. Perhaps the studio renditions of that song and/or "Lord Have Mercy" (featuring Amy Grant) would have better fit the album's continuity, rather than interrupting the flow with a live performance.
The adult contemporary hit "Love of My Life," Smith's collaboration with pianist Jim Brickman, is also absent. The track appeared exclusively in the general market and would've required legal work for Reunion to obtain, but it would have been better than yet another version of "Friends." This all-star edition of "Friends" was recently featured on Dove Hits 2003 and performed at the awards broadcast, but it only features Smith's vocals on the last chorus. Superstars like Amy Grant, Steven Curtis Chapman, and CeCe Winans make for outstanding special guests, but not necessarily the most appropriate in this context.
Regardless of such shortcomings, The Second Decade paints a relatively vivid picture of Smith's contributions to Christian music over the last ten years, and provides a few hints of his future direction. "Signs" and "Raging Sea" are just a taste of what Smith promises for a 2004 pop album, his first in almost five years. When that album releases, Smith will officially begin his third decade of recording, which will hopefully warrant just as many memories as his first 20 years.
(A packaging of The Second Decade includes a bonus DVD with 4 music videos, additional video footage, and an interview.)